The Career Planning Process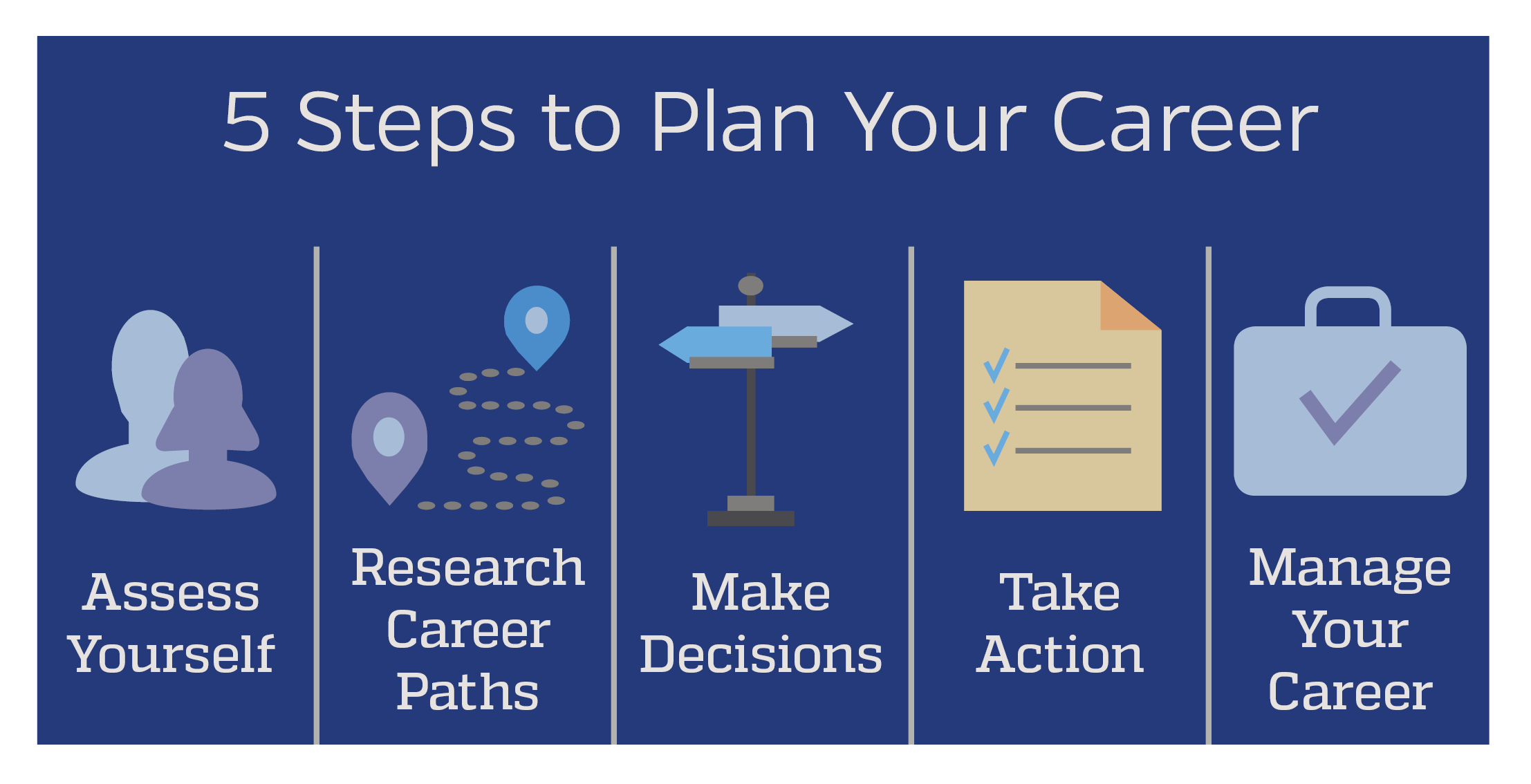 Follow these steps to plan your career:
Assess Yourself: Learn more about what you have to offer.
Research Career Paths: Research potential careers and fields of study.
Make Decisions: Use strategies to help you make important decisions about your future.
Take Action: Create an action plan to achieve your goals. Continue your education. Start a business. Search for a job, internship or fellowship.
Manage Your Career: Maintain and develop skills to help you achieve career satisfaction.