Homewood Career Center
Welcome! The Homewood Career Center supports and serves all Krieger and Whiting undergraduates, masters, PhD and postdoc students, regardless of post-graduate plans.
Get Started Today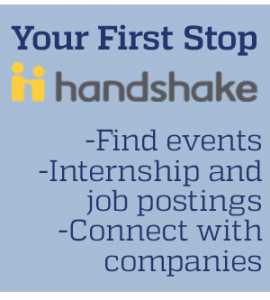 Log into Handshake Use your JHED id to get connected to companies.
Explore your Career Interests Figure out how what you like can become your full-time job with these resources
Join a Career Academy Each industry-specific academy has basic timelines to help you find your dream career.
Develop your Skills Find out how to build a resume, write a cover letter, and network to find internship and job opportunities.
Find Internships and Jobs Internships, research or job shadowing opportunities are key to getting a great job post-graduation.
Meet with a Career Coach
Career Coaches on Campus
Summer 2019

Everyday, 11-4, Levering Cafe
Look for the small, blue sign.
Office Hours
Currently on hold while Garland is closed
---