Employer Perspective: JHU Students Stand Out
Posted: February 21, 2017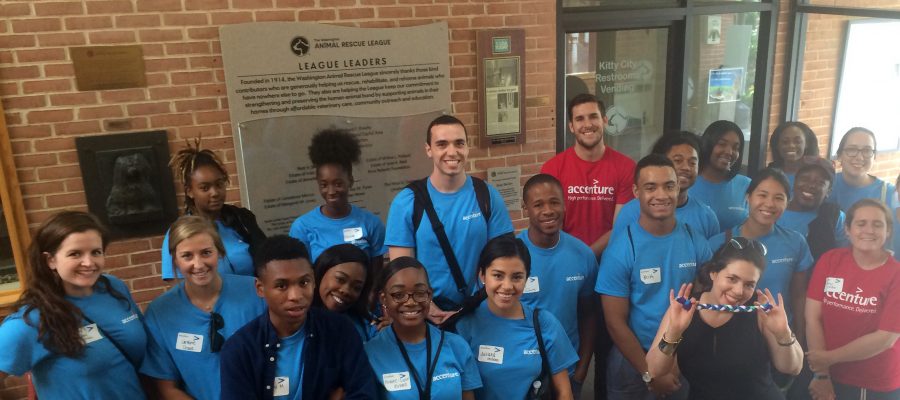 With one month left until spring break, the Career Center is helping students nail down summer internships. Students who complete internships have a great chance of turning the opportunity into a job—in 2015, 62 percent of interns accepted a full-time job with the same company. Johns Hopkins students are no exception, and employers say JHU students are a great fit for their companies' needs.

"Hopkins students are always thinking ahead to the next step, and thinking about where they can help," says Jenn Petinge, a recruiter for consulting company Accenture.
Petinge says Johns Hopkins is her most consistent school for quality interns and accessible career services staff. In her experience, JHU interns are willing to reach out to their advisors and immerse themselves in the company culture, which gains them respect on their teams. All five JHU students who interned for the company last summer have accepted full-time positions.
One of those students is Josh Samuel-Ojo, WSE '17, whose project team created an internal app for Duke Energy; America's largest gas and electric utility. He liaised between company divisions like gas or supply chain management and Accenture's developers, listening to the divisions' professional needs and writing user stories for each so developers could create a well-designed, functional app. Samuel-Ojo is a mechanical engineering major, but has interests across disciplines and tinkered with making apps prior to the internship.
"When I came to Duke I didn't realize how much goes into making an app, how many details," he says. "You have to have this understanding of how the whole thing works together. Seeing it work was really rewarding."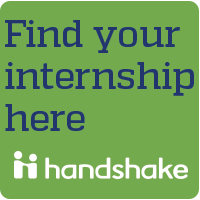 Samuel-Ojo also had the opportunity to build connections with coworkers during the internship, and networked by inviting Accenture managing directors to lunch on a daily basis. That's exactly what many employers look for when hiring interns full-time, and what they expect from students who want to get internships.
"I'm looking for a student who is really putting themselves out there and engaging on campus," Petinge, of Accenture, says. "On site, you are working as a project team. We want someone who is open to sharing their ideas."
Last year's Accenture interns will begin their new positions in the consulting development program after graduation, where the resourcefulness and drive they developed at Hopkins will guide them through two years of rotating roles in the company. While the Accenture intern program for this summer is already full, there are still 1,500 internship positions available on Handshake. Students can also set up an appointment with an advisor on Handshake, or meet with Career Coaches at drop-in hours to work on their internship search.