December Stress-reducing Career Drop-Ins and Events
Posted: November 28, 2017
It's almost finals time, and we want to make sure any student who wants to meet with a Career Coach or ask some end-of-semester career planning questions has a chance before leaving for break. Drop into any of these casual end-of-semester events to share holiday cheer and get some guidance from our staff and peer advisors.
Stressbusters and Career Help
Starbucks, Stressbusters and Self-Care Study Break
Dec. 11, 3:30 to 5, Levering Sherwood Room
Join the JHU STRESSBUSTERS and the Nonprofit and Government Academy for good coffee, camaraderie, coloring, and career conversations. All are welcome!
New Year Networking Social
Dec. 11, 7 to 9, Charles Common Barber Room
Come relax before finals with the Career Center! Career Center peer advisors share hot chocolate with other upperclassmen, as well as resume reviews, networking help, and learn how to use GoHopOnline to find alumni mentors.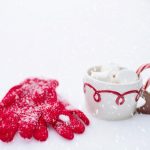 Study Break with the Arts, Media & Marketing Career Academy
Dec. 12, 3 to 4:30, Mattin 162
Refuel with the Arts, Media & Marketing Career Academy! Join us for coffee, hot chocolate, sweet treats (and some healthy snacks too!); meet the new AMM Career Coach, Nadine; and pick up some quick tips for working on your career development over winter break and Intersession.
Meet with Career Coaches for personal drop-ins on campus
Nov. 29, 1 to 3 p.m.: Career Coaching at the CLE
Dec. 1, 1 to 3 pm: Career Coaches in the Public Health Building
Dec. 4, 2-4 pm, Mudd Cafe (Caroline Kelly, Consulting, Finance)
Dec. 5, 2-4 pm, Levering Cafe (Lauren Barrett, Health Sciences)
Dec. 6, 11-1, Levering Food Court, Garland Side (Nadine Goldberg, Arts, Media and Marketing)
December 6, 1-3 pm: Career Coaching at the CLE
Dec. 7, 1-3 pm, Mudd Cafe (Andrea Wiseman, STEM and Innovation)
Dec. 8, 10 am-12 pm, Brody Cafe (Tessa McKenzie, Nonprofit and Government)
Dec. 8, 1-2:30 pm: Journalism and Media Coaching at the Gatehouse