Paypal on the East Coast: Career Fair Spotlight
Posted: September 6, 2017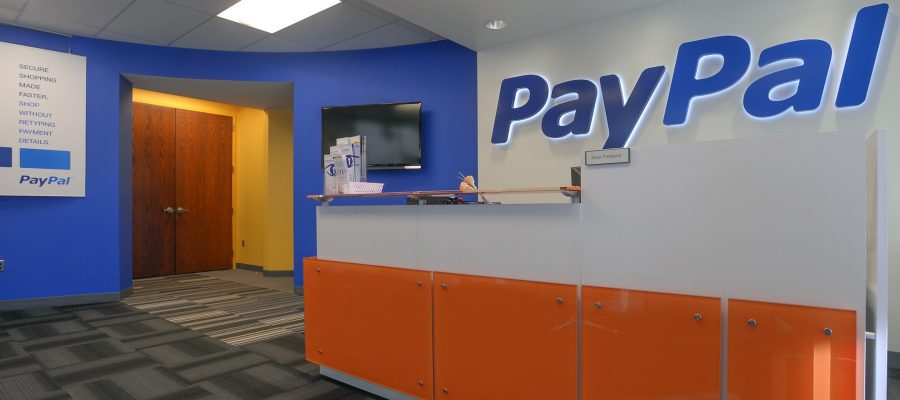 Working or interning at Paypal's Timonium office (20 minutes from JHU) gives a little slice of Silicon Valley life in the Baltimore area. Meet them on Sept. 28 at the JHU Fall Career Fair.
Matias Eisler, WSE '19, was a summer software engineer intern at Paypal, and says one of his favorite parts of the experience was the environment: friendly coworkers, a lot of collaboration, and a less-competitive workspace than similar companies, and the opportunity to work on serious projects. "It's pretty cool that they gave me something that's going to go live. I'm writing code that will have maybe 30 million hits a day," he said.
On top of an inspirational office environment, Paypal employees also have opportunities to work with the community, access to free events on campus, wellness tools, and additional leave policies like optional sabbaticals after a period of time with the company. Interns get special treatment, too: all interns are flown to San Jose during summer to experience the main headquarters.
Paypal is currently hiring for 7 software engineer interns for 2018, and 5 full-time positions, and is willing to sponsor international candidates. Paypal accepts students of all majors and does sometimes hire students for marketing positions or as business analysts, but Paypal recruiter Heather Caudill says their main goal for the Timonium office is hiring front-end and back-end software engineers and developers—and Hopkins is one of their go-to schools for those positions.
"At the Career Fair, a lot of the JHU students come up and ask questions. They treat it like an interview. That makes them stand out from [students at other universities]," Caudill says. How to really make your mark? Make sure to do background research on Paypal, Paypal Credit, and their Timonium presence.
Paypal Holdings Inc., also known as PayPal, is an online money payment system that helps with money transfers and is an electronic alternative to checks and money orders. Tech giants like Max Levchin, Peter Thiel, and Elon Musk have been involved in its development. Paypal is headquartered in San Jose, California, but has offices all over the U.S. and globally, including in Brazil, India, Canada, Mexico, and Guatemala.

Tags: career fair, paypal, stem and innovation