Consulting Locally with Tuscany Strategy
Posted: September 15, 2017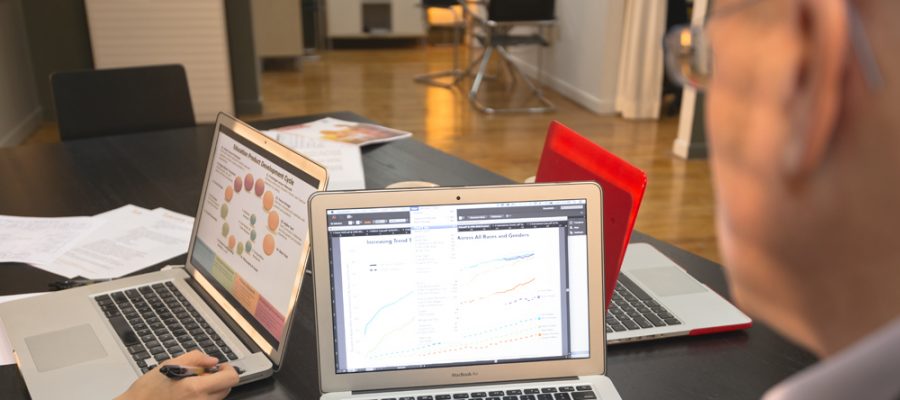 Many consulting companies have thousands or tens of thousands of employees, but working at Tuscany Consulting, with less than 50 people on staff, gives interns the chance to meet directly with clients. Meet them on Sept. 28 at the JHU Fall Career Fair.
Tuscany Strategy Consulting opened in 2007 and now serves a multitude of clients in the education, healthcare, service business, and information and media sectors. Their mission is to provide business solutions to a diverse array of clients through varying strategic approaches. They have created documentaries for organizations such as the Denver Museum of Art and the Johns Hopkins Hospital, developed business strategies for a Silicon Valley startup, and conducted market research for a mid-Atlantic health services company. Some of their other clients include Sylvan Learning, Calvert Education, Autism Spectrum Therapies, the Johns Hopkins Medical Institute, Center Stage, and Maryland Public Television.
They are currently looking to hire Hopkins students for spring full-time positions and summer internships. Tuscany offers interns an immersive experience from day one. Interns have the opportunity to conduct their own research and present their findings directly to clients. Charles Ndiaye, A&S '19, interned for Tuscany this past summer.
"At the end of the internship, I felt like I got to really know the team on a personal level and felt like I was working with friends rather than colleagues. Tuscany has a lax, but refreshingly committed culture. Everybody takes pride and ownership in their work which I personally think is a huge factor to their success so far and growth."
Ndiaye was involved in multiple projects during his time at Tuscany, including formulating a new pricing strategy for one of the top educational companies in the world. He worked directly with the client, and had the opportunity to meet with the CFO of the company during the process.

Michael Schnell, A&S '16, began as an intern in his junior year at JHU and is currently working as a senior analyst for the firm. "I've really grown up with this company," he said. He also talked about the benefits of working with a smaller company, including the ability to work with a broad range of clients, and a faster career time development. He also said that Tuscany makes finding a balance between work and life easy. "At Tuscany, I can have a life outside of work and an exciting career path. It is really hard to find a job that offers both of those things."

Tuscany is currently looking for 3 to 4 full-time positions for the spring, and interns for the summer. They will be visiting Hopkins several times throughout the semester for coffee chats and information sessions in addition to attending the Career Fair, and are eager to begin meeting students.

Tags: career fair, consulting