Smaller name, big experience at STEM employer YEXT
Posted: September 13, 2017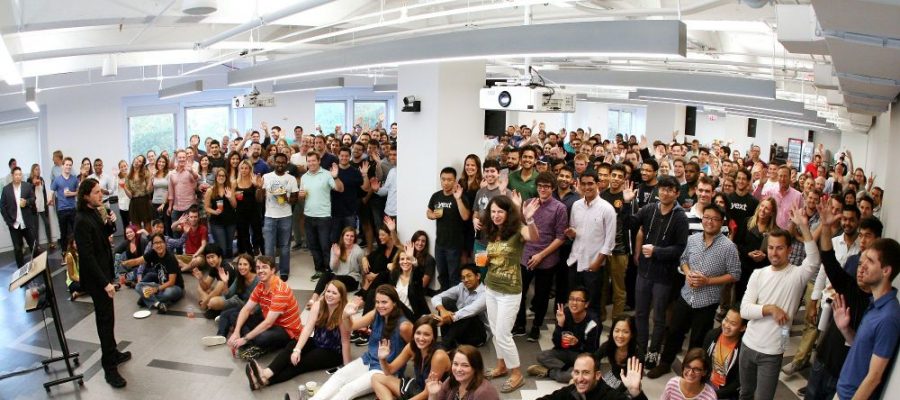 Yext is one of the STEM-focused employers attending the fall Career Fair instead of the STEM-specific fair, and a great, new opportunity for both jobs and internships. Full-time position interviews will take place the day after the fair, and applications must be submitted today. Yext is just 11 years old, and creates software that allows businesses to bring all of their media together and sync it to sites and services like Facebook, Yelp, Google Maps, and many more. Yext helps businesses better control how they appear online in order to ensure that customers have access to accurate and intelligent information, they're swiftly-growing, and looking for excited new interns and employees. Meet them on Sept. 28 at the JHU Fall Career Fair.
The company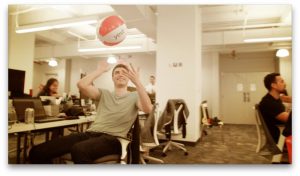 is currently looking for full-time summer software engineering interns at both their New York and Tysons, Virginia offices, and hiring full-time Associate Technical Project Managers at the Virginia offices. Engineering interns will work directly with Yext's top software engineers to improve their product. The company has been ranked as a top place to work regularly over the last five years, including Fortune's 2016 Top Workplaces for Millennials and 2017 Top Places to Work in Technology.
The currently open project manager position will work with Fortune 500 and brand-name businesses (i.e. Fed Ex, Macy's, Home Depot) to define requirements, manage project milestones, and collaborate with Yext's in-house creative and development teams to deliver the project. Software engineers work in an agile environments, running two-week sprints that culminate with demos of features in progress. New staff will work alongside engineers from the top universities and tech companies in the world, hands-on with the code from day one.
"The best thing about working at Yext is our people – we employ smart, talented people who are passionate about our product while having fun. Our work environment is casual, collaborative and cooperative," says current Yext employee Amanda Angulo.
What do you need to get hired for a full-time position? Angulo says the team is a friendly, high-achieving group that values strong team dynamics and collaborative problem solving. "An ideal team member is someone who can build strong relationships with other functional groups and quickly learn the moving parts of our business," she says.

Hiring managers are also looking for interns who want to work as part of a team, who enjoy building things quickly, and who are interested in helping the company expand while they expand their own careers. Benefits for interns who make the cut are pretty excellent: good pay, unlimited snacks, and a casual and fun work environment (complete with a foosball table and video games). Full-time employees also have food allowances, vacation time/time off, and health, vision, and dental insurance, wellness programs, gym benefits and more. Find out more about YEXT on their website, and visit them at the fair.

Tags: career fair, stem and innovation