Finance
Finance academy participants are driven students looking for the opportunity to work on Wall Street, in corporate America, or in multinational corporations to drive local and global economies ethically. Close partnerships with professionals from companies like J.P. Morgan Chase, Morgan Stanley, and Goldman Sachs help students build a strong career platform.
Getting Started in Finance
PDF Document:
This guide gives you a basic guideline for what you should do in your freshman, sophomore, junior and senior year to be on track for a fulfilling career in finance, investment banking or economics. Finance students should expect a more rigid career path than some of their peers: recruiting is heavily in fall for both internships and jobs, and many students have an internship after their sophomore and/or junior year which leads to a final job offer. The best way to keep up is to attend Finance Academy events and networking sessions when possible, especially Finance Career Week, normally held in spring. PDF Document: PDF Document: Download the guide here.
Finance Academy Staff
Caroline Kelly, Career Coach
Carson Billingsley, Employer Engagement Lead
Major Spring 2019 Events
Feb. 4-7: Internship Week
Finance Career Week: Feb. 25-29, 2019

Find and RSVP for events by searching "finance" in the Handshake events section.
Who is a Finance Student?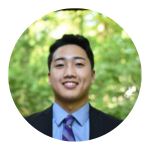 Caleb Choi
KSAS '21
Economics, Accounting and Financial Management minor
Caleb was a Finance Intern at Newsweek Media Group.
"I think when you're searching for a freshman internship, you should keep in mind that there are many other financial internships that are not in the major banks."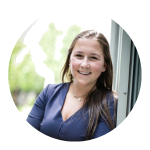 Maddy Speal
KSAS '19
Economics, Accounting And Financial Management and Financial Economics double minor
Maddy's internship at Marshall Wace led to a successful junior year internship at Morgan Stanley (MS), and a post-graduate offer to be an incoming analyst on the multi-asset sales team at MS in July 2019.
"My largest project [at Marshall Wace] was a company benefits analysis: trying to compare what fringe benefits were most important for Marshall to be able to compete for the best talent."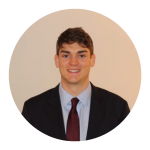 Jamie Wyatt
KSAS '18
International Studies, Neuroscience
After interning with Brown Advisory for two summers, Jamie was hired to be an Equity Research Analyst.
"I knew early on that I was more interested in equity research, so I made sure I did a lot of projects, worked with the industrials and materials team, and got exposure to different areas related to that work while I was interning."
Wall Street Prep Wall Street Prep is a global investment banking training firm specializing in financial modeling self-study programs as well as instructor-led and e-learning modeling training. Apply for access now.
Feb. 18-22, 2019
More details coming in spring!