Health Sciences
The Health Sciences Academy helps students explore interests in basic science, research, pharmaceuticals, public health, and medicine while honing skills that save lives and build a better world. Our partnerships with organizations like the Johns Hopkins Medical Institute, GlaxoSmithKline, and the World Health Organization prepare students to make a difference with their careers.
Getting Started in Health Sciences
PDF Document:
This guide gives you a basic guideline for what you should do in your freshman, sophomore, junior and senior year to be on track for a fulfilling medical, dental public health, biomedical, neuroscience or other health-related career. Everyone's career path is different, but this can help students start to move forward toward internships, experiences, job shadowing and classes that help them reach their goals. Students should attend Health Sciences events when possible, especially Health Sciences Career Week, normally held in fall. PDF Document: Download the guide here.
Health Sciences Staff
Lauren Barrett, Career Coach
David Klindienst, Employer Relations
Major Spring 2019 Events
Feb. 4-9: Internship Week
February: Pre-Health 101s (all on Handshake events)

Find and RSVP for all events on Handshake by searching "health sciences" in the events section today.
Who is a Health Sciences student?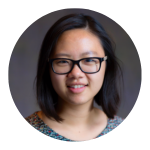 Anna Du
KSAS '18
Public Health, Entrepreneurship & Management minor
Anna interned with the Liberia Ministry of Health, working on maternal mortality.
"I want to use my [public health] experience and my JHU quantitative thinking skills to connect donors and funding with important public health work that needs to be done."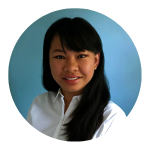 Toni Rose San Miguel
KSAS '18
Behavioral Biology, Psychology and Classics double minor
Toni Rose completed an NIAID fellowship and volunteered for C.U.R.E Foundation Philippines.
"It is these experiences, both in the setting of the laboratories and clinics of NIH and in the humble abodes of simple Philippine families that will make me into a doctor that is socially conscious and culturally competent as well."
Nov. 5, 5-7 pm, Glass Pavilion
Get hands on with a variety of health-oriented professions. Medssenger, Johns Hopkins Medicine Simulation Center, Hopkins Emergency Response Unit EMTs, Baltimore City Health Department, Kennedy Krieger and multiple other offices and groups will help you try out health tools, find out how to get involved in research, internships and other health sciences skill-building experience. Gets hands on with the types of different ways to get involved in health sciences.
Nov. 6, 4:30 pm, Garland 389
Learn about this year's I've Got My Public Health Degree, Now What? intersession course that includes two days of company visits to different healthcare and health services companies.
Nov. 7, 5:30-7, Charles Commons Salon A
Interested in pursuing a graduate degree in the health sciences field? Come learn from current graduate students in a variety of health sciences graduate programs about their exploration and experiences in making the decision to attend grad school! Caitlin Ceryes, RN, MPH — Ph.D. Student, Department of Environmental Health and Engineering, JHSPH Lerner Fellow at the Center for a Livable Future
Inez Lam '16 — Ph.D. in Biomedical Engineering, JHMI Inez completed her B.S. in Biomedical Engineering and with a minor in Computational Medicine at JHU in 2016, and is now a 3rd year PhD candidate in biomedical engineering, building computational models to understand how drugs and therapies work in the body. Outside of academics, she is involved with entrepreneurship and student groups like the BME PhD Council and Women of Whiting.
Sara Haile — Ph.D. in Biochemistry, Cellular and Molecular Biology Program, JHMI HHMI Gilliam Fellow
Vertex Pharma Day
Nov. 8, multiple times and locations. Check Handshake events!
BioLink DC Interviews
Nov. 9, Deadline October 15
Nov. 12, 5:30-7pm, Charles Commons Salon A
Manish Potti, WSE'08, is funder and CEO of a Pharma start up Innogenix, VC investor in other biotech startups. Get a personal audience with him and learn about entrepreneurship and how to get involved while you're still at JHU.
Nov. 13, 5:30-7pm, Barber Conference Room
Join us for a conversation with a group of gap year employers who will discuss the benefits and importance of the pre-medical school gap year experience, as well as share information about the gap year opportunities they offer.
Project Horseshoe Farm Day
Nov. 14, multiple times and locations. Check Handshake!
Project Horseshoe Farm, a community health non-profit organization, offers undergraduate internships as well as a Gap Year Fellowship opportunity for interested applicants. Come chat with one of the current Fellows about their experience and about the adult day programs, youth programs, and health partners program Project Horseshoe Farm has to offer. All interested applicants from any major are welcome!
Trek to Sinai Bioincubator
More details TBA.