Campus Dining Map (Academic Year)
In coordination with set University guidelines, Dining Locations may be modified both for service and for hours of operation for the Spring 2021 semester. For updates to our program, please visit our Dining Updates Page. For any questions, please reach out to us at Dining@jhu.edu.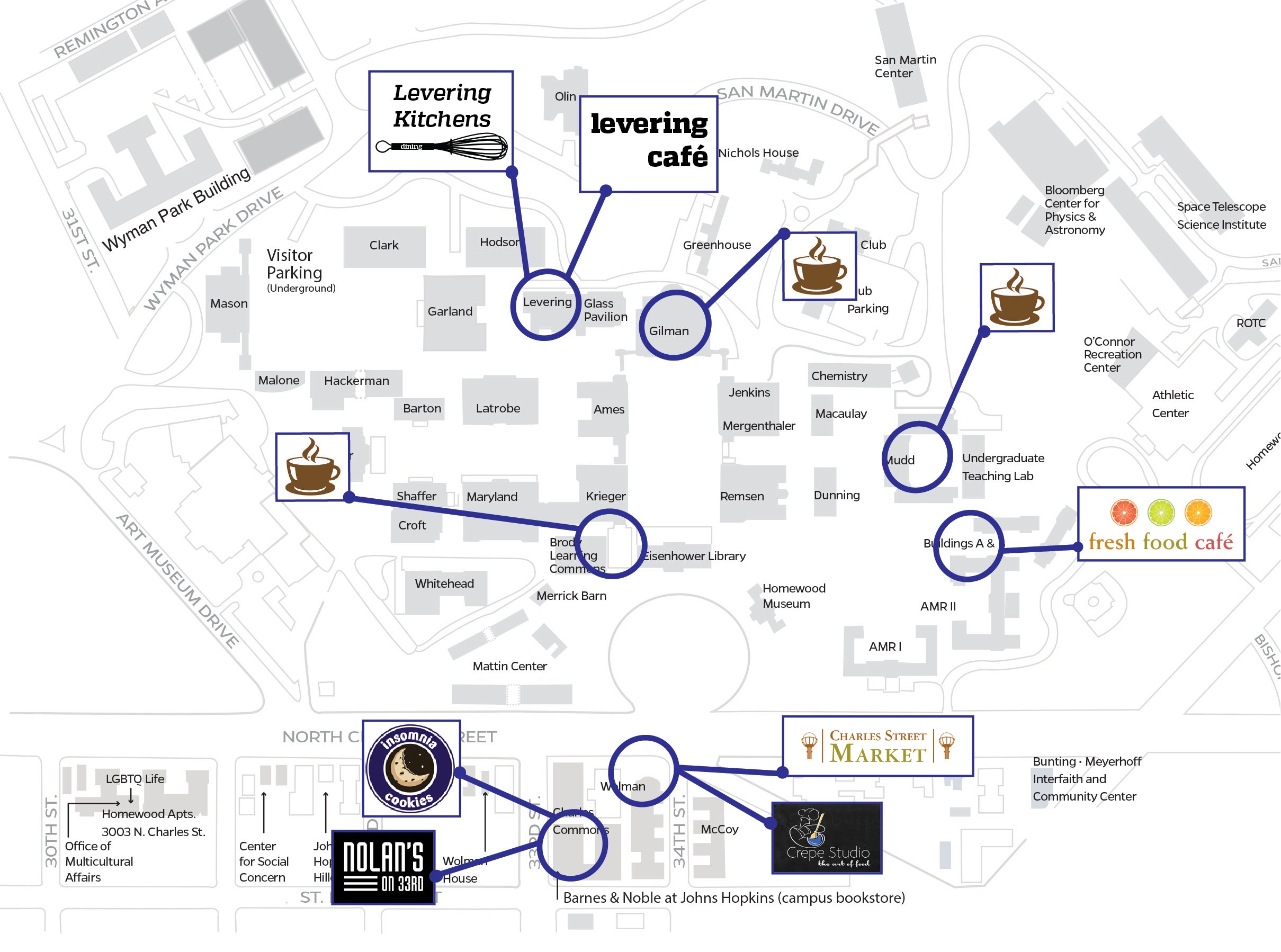 Map Information
For information on which locations take your meal swipes and dining dollars, visit our meal plan page
For individual information about each of these locations, you can visit our Where to Eat page and/or our Other Campus Dining page for more information.