Move-In 2018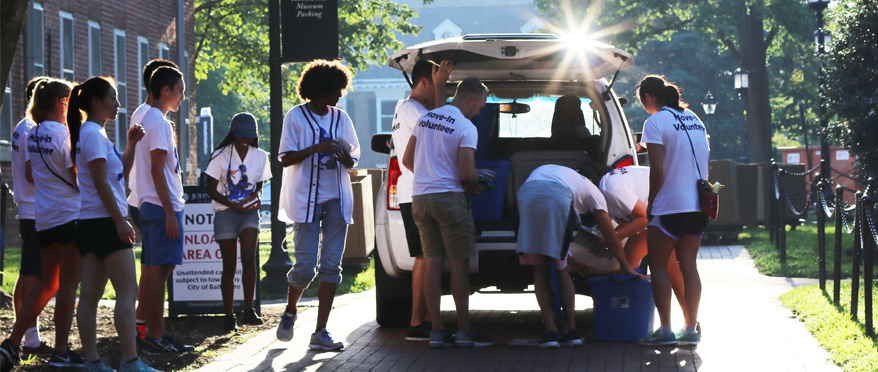 Welcome to Hopkins!
The following move-in dates are when the Housing Offices will be staffed and ample moving supplies will be available. However, you are welcome to arrive after your designated move-in date and should plan on picking up your keys from your assigned Housing Office. Keep in mind that moving resources will be limited on non-official move-in days.
Fall 2018 Move-In Dates
Thursday, August 23rd | 9:00am – 4:00pm
Incoming Freshman International and Sophomore Transfer students
Friday, August 24th & Saturday, August 25th | 8:00am – 2:00pm
Incoming Freshmen move-in. Exact move-in date based on building assignment, which will be sent out late July – first week of August.
Sunday, August 26th | 12:00pm – 4:00pm
University apartments and residence halls open for sophomores and upperclass students living in McCoy Hall, Charles Commons, Rogers House, Bradford Apartments and Homewood Apartments.
Additional information:
PDF Document: What NOT to Pack
PDF Document: 2018 – 2019 Community Standards Brochure
PDF Document: Renter's Insurance
PDF Document: Micro-Fridge Information