Self-Assessments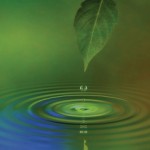 Here you will find several confidential on-line self-assessment screenings tools. Please click on the assessment to be taken directly to each online assessment website. These screening tools may help provide you important information in the comfort and privacy of your home. If you are interested in speaking with a counselor further about your assessment please contact the Counseling Center to schedule an appointment to meet with a counselor.
ULifeline – ULifeline is an anonymous, confidential, online resource center, where college students can be comfortable searching for the information they need and want regarding mental health and suicide prevention.
Self – eValuator – Worried about someone's erratic behaviors? The Self e-Valuator is a confidential online self-assessment which provides insights about your current state of mind. The Self e-Valuator provides a valuable and objective perspective if or when you (or a friend) are struggling with troubling thoughts and feelings.
e-CHUG – The Alcohol eCHECKUP TO GO is a brief self-assessment that will provide you with accurate and detailed information about your alcohol consumption including your personal risk patterns, individual level of alcohol tolerance, unique family risk factors, harm reduction strategies, and helpful resources at Johns Hopkins University and the local community.