Reserving Equipment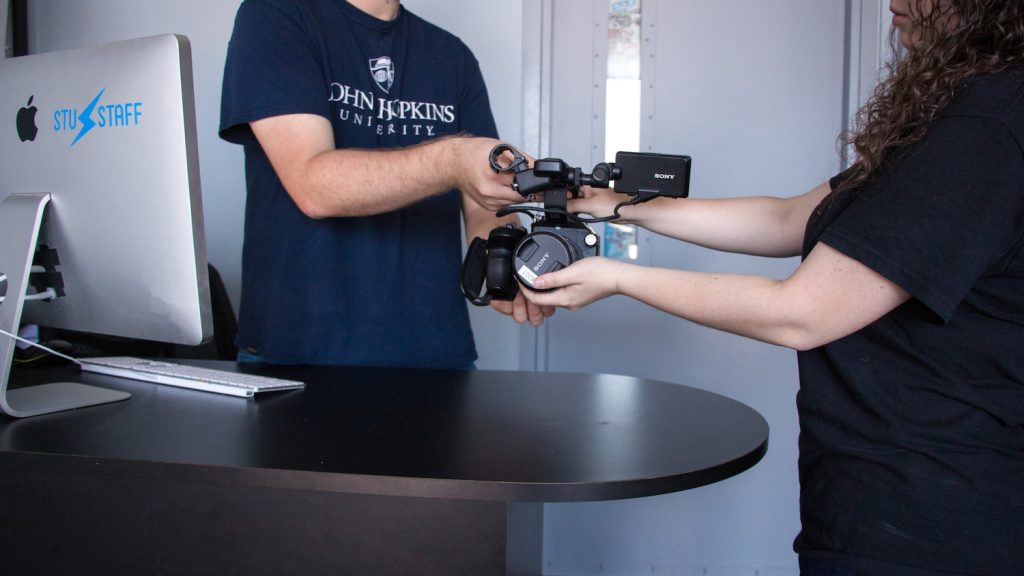 How to Reserve Equipment with BookIt
In order to reserve equipment at the DMC you must first:
1) Be a full-time student enrolled in the Schools of Engineering or Arts & Sciences.
2) Come into the DMC and sign a borrower's contract in order to become a member and use our resources.
Watch the DMC new member video before signing the borrower's contract.
3) Once you've become a member by completing steps 1 and 2, you can then use BookIt, our online reservation system to make reservations for equipment and resources! https://bookit.dmc.jhu.edu/
For detailed instructions on using our online reservation system, please use the view our DMC Help Wiki guide to making reservations. In addition, you may call the DMC during our hours of operation at 410-516-3817.
NOTE: *The DMC does not provide on-site AV support.*
Looking for AV support for your public event, academic class or departmental program? Please contact the Kit-Cats AV technology group to reserve equipment and professional staff support:
410-516-6699 kitcats@jhu.edu http://classrooms.johnshopkins.edu/avservices
---