Inkjet Printing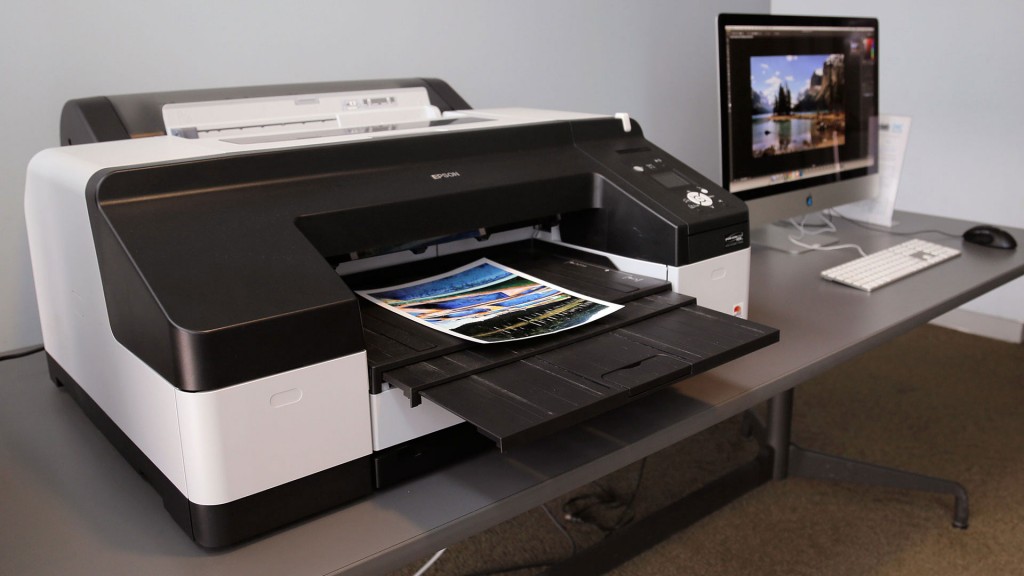 Epson Stylus Pro 5000 (pictured above)
The DMC has two small and medium-format inkjet printers: the Canon Pixma Pro-100 for quick and easy 'plug-and-play' printing, and the Epson Stylus Pro 5000, which can create archival quality prints up to 17″ x 22″.
The DMC stocks standard matte and glossy papers for our two inkjet papers in the following sizes:
8.5″ x 11″ | 11″ x 17″ | 17″ x 22″
Canon Pixma Pro-100 (pictured left)
Our printers are optimized for these papers, with drivers installed and profiles matched. You may provide your own paper, in which case you will be charged for printing only (see chart below).
All inkjet paper and print sales are paid for with J-Cash.
Check out the DMC Help Wiki for more in on 2D Printing.
Inkjet Printing Costs
Injet Printing Pricing Structure
Paper and Printing
Printing Only
Size
Glossy
Matte
Luster
5×7
$1.00
$.50
8.5×11
$1.50
$1.75
$1.75
$1.00
11×17
$3.00
$4.00
$4.00
$2.00
17×22
$6.00
$7.00
$7.00
$4.00