Vinyl Cutting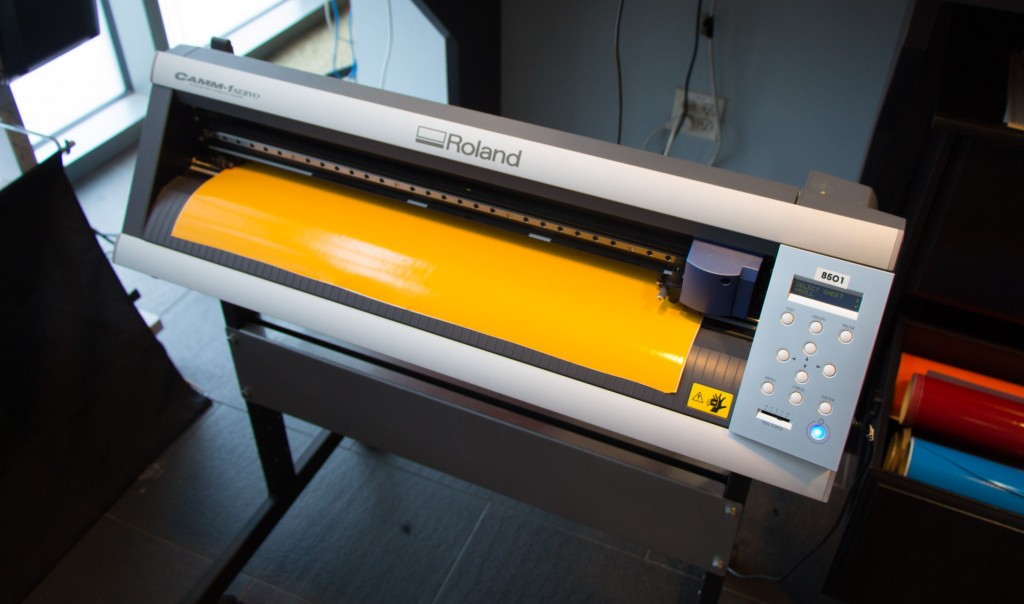 Make custom stickers for your laptop, car window or any other flat, nonporous surface! Although not technically a printer, the DMC's new vinyl cutter enables you to use vector-based drawings to create single color, plastic stickers.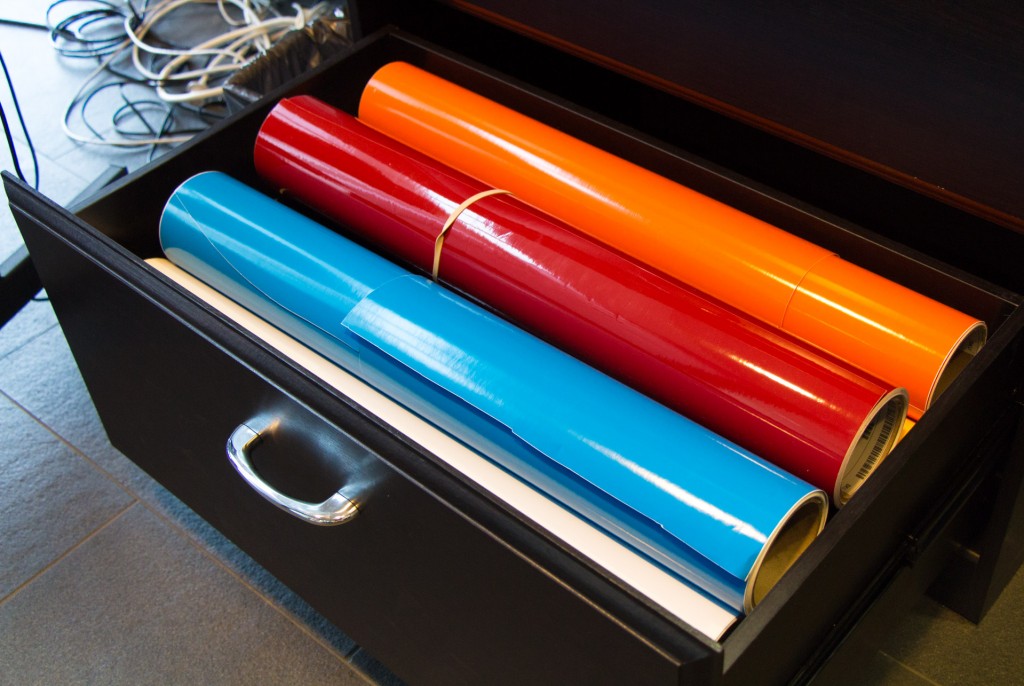 Vinyl + Transfer Paper Pricing
Vinyl rolls are 24″ wide. All pieces of vinyl are sold in variable lengths at 24″ wide.
Vinyl = $1/roll inch

6″ Transfer Tape = $0.20/foot

12″ Transfer Tape = $0.30/foot

12″x12″ Vinyl Sheets (for Cricut) = $1.00/sheet
Check out the DMC Help Wiki for more info on getting authorized and how to use the vinyl cutter.