Makerspace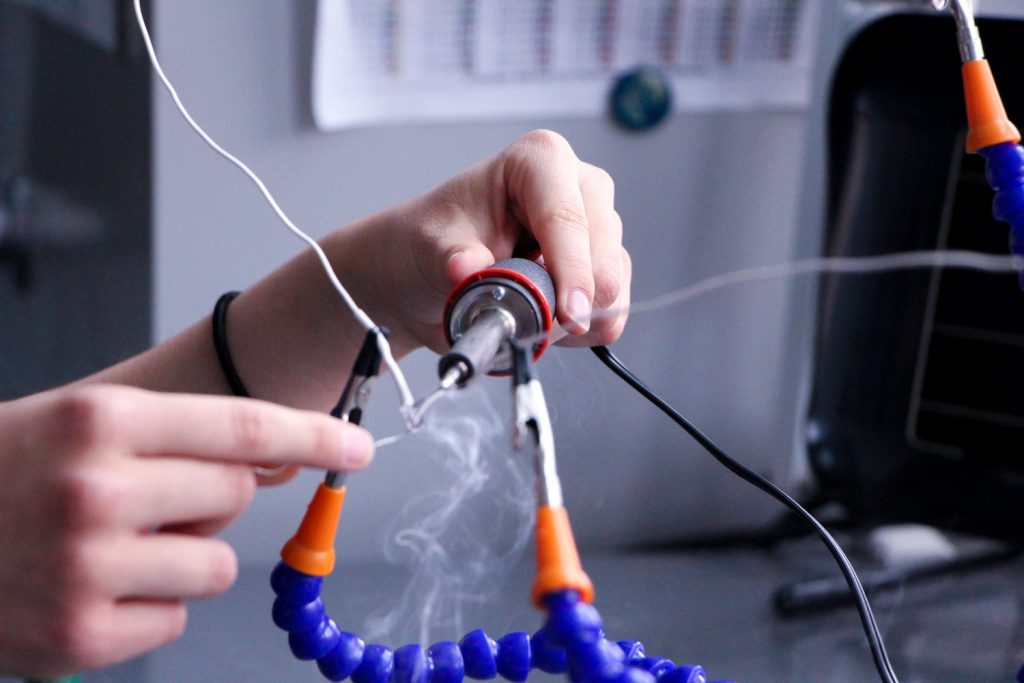 The DMC MakerSpace is a creativity lab for projects utilizing new and emerging technologies, time-honored tools and techniques, and traditional handicrafts. The MakerSpace provides workspace, tools and other resources for planning and building projects that utilize technology and the arts, such as physical sculptures that incorporate video or sound, multimedia creations, or projects that use electronic elements.
Visit the Projects Page for examples of student work.
Students interested in using the DMC Makerspace need to come the DMC for a short authorization and sign a safety agreement.
Resources available in the Makerspace:
Soldering stations with exhaust fans and helping hands
Multi-directional vice
Power supply
Sewing machine and thread
Glue guns
Cordless drill and assorted bits
Dremel with assorted bits
Screwdrivers
Pliers
Hex set
Hand saws
More hand tools…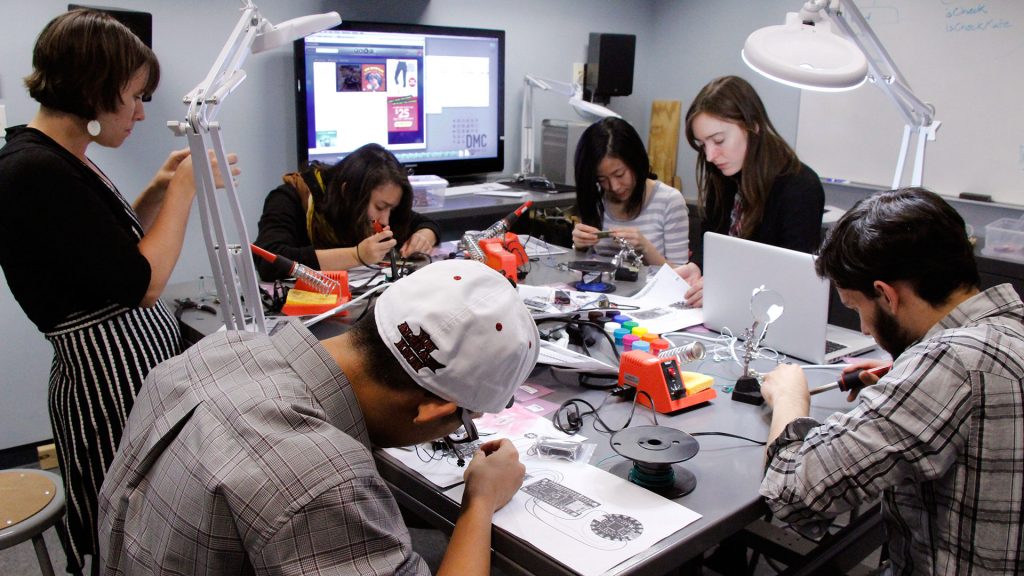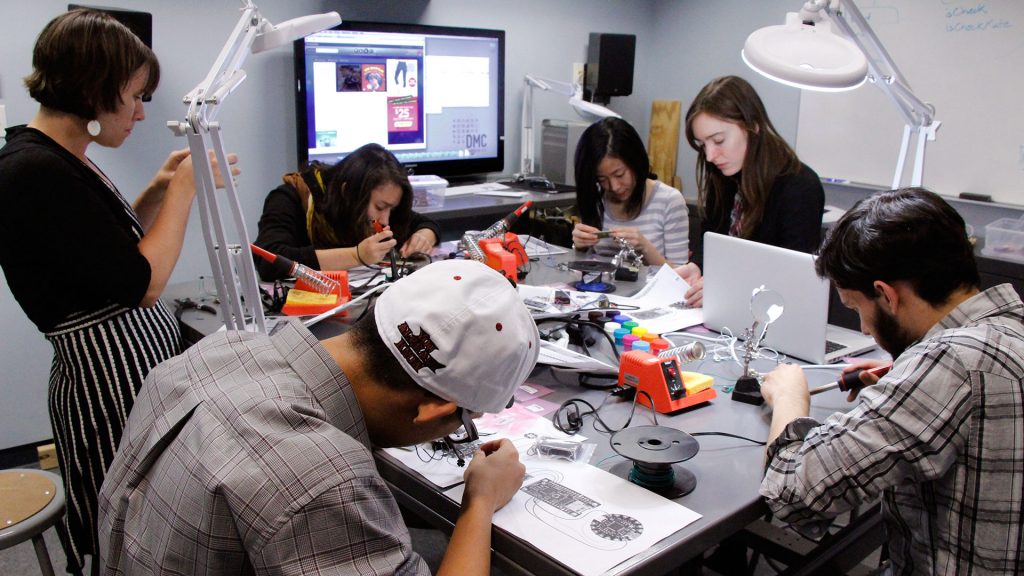 Circulating Resources Available for Checkout:
Arduino Uno
Raspberry Pi
Teensy
Flora
Multimeter
Heat gun
Soldering irons
Visit the Equipment Page for complete list
Check out the DMC Help Wiki for more information about using the DMC Makerspace. The DMC MakerSpace is available to full-time undergraduate and graduate students in Arts and Sciences and Engineering. A larger maker space, managed by Whiting School Manufacturing and open to all JHU affiliates, is located in the Wyman Park building. Contact Richard Mejia <rmejia2@jhu.edu> for more information.
---