Meet the Staff
Dr. Stephon J. Hamell, Director of Scholars & Fellows
Stephon J. Hamell joined the JHU Community as the Director of Scholars and Fellows in the Center for Student Success in August 2020. In this capacity, he also serves as Kessler Scholars Program Director. Much of his past professional experiences have focused on increasing educational equity, access, and success for historically marginalized communities within higher education. He has experience in many facets of higher education administration including advising, athletics, enrollment, multicultural affairs, TRIO programs, and leadership development. Stephon developed a passion for issues of social justice and educational equity as a result of his own experiences navigating post-secondary education as a FLI student.
Stephon received his doctoral degree in Higher Education Administration from the University of Rochester and undergraduate degree in Math and Physics from Utica College. Additionally, Stephon is a self-proclaimed hip-hop historian and retired student-athlete.
Dr. Kathleen M. Barry, Assistant Director
Kathleen M. Barry joined the National Fellowships Program in July 2018. Much of her prior career was spent as an historian of the twentieth-century United States whose research focused on women and labor. She is the author of Femininity in Flight: A History of Flight Attendants (Duke University Press, 2007). Her doctoral work was supported in part by an AAUW American Dissertation Fellowship. She taught US history at New York University and the University of Cambridge, where she was the Mellon Research Fellow in American History and a fellow of Jesus College for three years. After her time at Cambridge, she remained overseas, living in England and Spain for a total of 11 years. Along with her time in academia, Kathleen has also worked in public history institutions. She served on the staff of the Gilder Lehrman Institute of American History, developing publications and programs, and was the Executive Director of the Historical Society of Baltimore County.
Kathleen completed her undergraduate degree in history at Harvard University, and her doctoral degree in US history at New York University. She currently applies her enthusiasm for history and history education to serving as a volunteer judge at the local, state, and national levels for National History Day.
Dr. Brent Fujioka, Assistant Director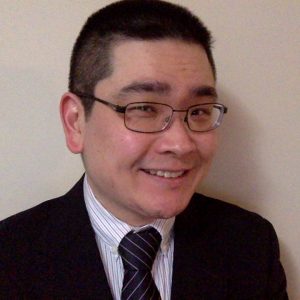 Brent Fujioka is a scholar and administrator that specializes in the development of academic programming and advising. Engaging with a diverse range of students at public and private universities across the United States, his work fosters the growth of inclusive intellectual communities by promoting academic excellence, engagement with experiential learning opportunities, highlighting the value of service learning and community engagement, and emphasizing the importance of student leadership.
An interdisciplinary scholar by training, he has previously taught courses in rhetoric and composition, literature, and developed specialized seminars in American Studies focused on popular culture and the visual representation of Asian Americans.
Originally from Honolulu, Hawaii, he holds bachelor's degrees in English, Journalism, and History from the University of Hawaii, a master's degree in English from Washington State University, and a master's degree and doctorate in American Studies from Brown University.
Jacob Budenz, Writing Tutor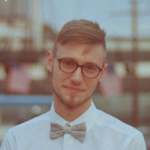 Jacob Budenz (he/they) is a writer, multi-disciplinary performer, composer, and educator with an MFA from University of New Orleans and a BA from Johns Hopkins University. The resident writing tutor, Jake has received numerous accolades for his own work, including a Baker Innovative Projects Grant for his original play Simaetha in early 2020 and a staging of his original adaptation of Bulgakov's The Master and Margarita, which appeared in Baltimore City Paper's Top Ten Stage Productions of 2016. The author of Pastel Witcheries (Seven Kitchens Press 2018), Jake also has fiction and poetry in journals including Slipstream, Entropy Magazine, and Wizards in Space, as well as anthologies by Mason Jar Press and Mad Scientist Journal. In addition to his work with NFP, he also teaches English at Anne Arundel Community College.
Nathan Daniels, Program Coordinator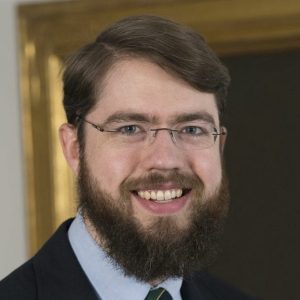 Nathan Daniels (he/him) is a PhD Candidate in History and Instructor in the Expository Writing Program at Johns Hopkins University. Prior to his time at Hopkins, he earned a BA in Medieval Studies and Musicology from Oberlin College and an MA in History at San Francisco State University. Nathan is broadly interested in the urban history of the Middle Ages, with a particular focus on the construction and uses of urban space in fourteenth-century Paris. His research has been funded by the Medieval Academy of America and the Charles Singleton Center at Hopkins, and he has also received both the Dean's Teaching Fellowship and the Dean's Prize Fellowship from the Krieger School of Arts and Sciences. In addition to his dissertation research, Nathan is also interested in digital history and research methodologies, including text encoding and geospatial mapping.
Thera Naiman, Program Coordinator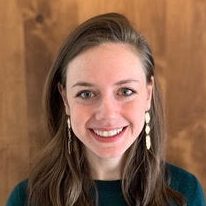 Thera Naiman joined the National Fellowships Program as Program Coordinator in June 2020. She is currently a Ph.D. candidate in the Department of History at Johns Hopkins. Her dissertation research explores zoo exhibits in Paris that featured both animals and living humans during the late nineteenth and early twentieth centuries. At Hopkins, Thera has served as an instructor and teaching assistant for courses in the History department, and she has also worked as a graduate tutor in the Writing Center. Thera spent the 2019-2020 academic year as a Fulbright scholar in France, where she conducted archival research and played in one of France's first co-ed soccer leagues. Prior to entering graduate school, she worked as a paralegal at a civil rights law firm in Washington, D.C. Thera holds an M.A. in History from Johns Hopkins and a B.A. in History from Swarthmore College.