(Re-)Orientation BBQ
New grad students at Hopkins generally have a lot of questions, such as: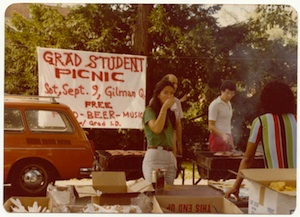 What services does my health care cover? Is my landlord trustworthy?
What do people do for fun around here? And what's with the S at the end
of Johns?
With your help we should be able to answer all those questions (except
maybe the last one), but first we'd like to answer the most important
question of all: Where can I score some free eats?
Answer: the GRO's annual (re)Orientation Barbecue!
See you next September!