Bands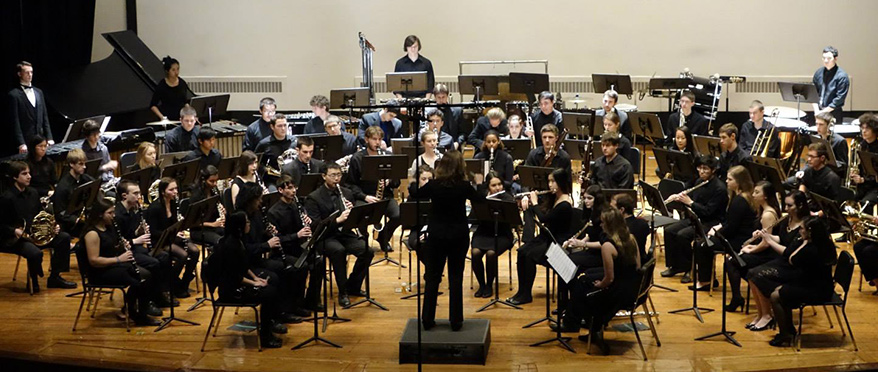 Jazz Band & Jazz Ensemble
JHU Jazz features two jazz groups – the JHU Jazz Band and the JHU Jazz Ensemble, both professionally directed. The Band and the Ensemble rehearse Thursdays evenings in the Interfaith Center. Both groups join together to present a concert each semester. When there is student interest, the program also supports additional smaller combos.
Pep Band
The Pep Band plays at both home and away Hopkins lacrosse and football games. From the school song and the Star-Spangled Banner to the regular crowd-pleasers, the Pep Band's music is a vital part of any varsity football or lacrosse game. They are professionally directed and open to all musicians.
Wind Ensemble
The Wind Ensemble, the largest student instrumental ensemble on campus, is professionally directed. Rehearsals are in the SDS Room, Mattin Center on Wednesdays and Sundays. Concerts are each semester in Shriver Auditorium. Players of varying abilities are welcome, and there are no auditions to be a member.
For more information, visit the JHU Bands website.