Orchestra and Music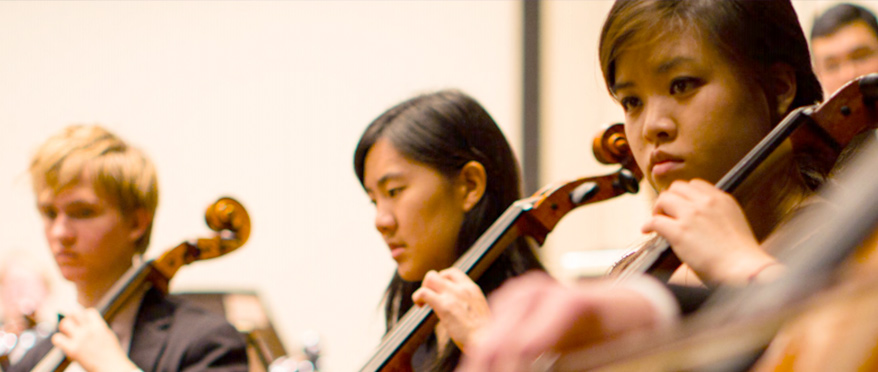 Hopkins Symphony Orchestra
The Hopkins Symphony Orchestra consists of students, faculty, and staff of the Johns Hopkins University as well as members of the surrounding community. The HSO is dedicated to performing and promoting orchestral and chamber music from the standard and contemporary repertoire at a high artistic level and to reaching out and educating a diverse audience through affordable concerts. The Orchestra also provides opportunities for performance by young Maryland soloists and composers as they develop their careers. Past soloists with the Orchestra include such artists as David Buechner, Allison Charney, Hilary Hahn, and Awadagin Pratt.
Most seasons, approximately 150 musicians of varying backgrounds and abilities will participate in HSO programs. Auditions are held every September. Musicians rehearse weekly and perform a season which includes subscription concerts, educational concerts, and chamber ensemble concerts. For more information, visit the HSO website, Facebook page, or email hso@jhu.edu.
Hopkins Symphony Orchestra — Concerto Competition
The Concerto Competition is sponsored by the Hopkins Symphony Orchestra and occurs every other year. It is open to all JHU undergraduate and graduate students who are not currently pursuing a degree in music. The winner(s) are given the chance to play in a concert with HSO.
Chamber Music Seminar
The Chamber Music Seminar ensemble is made up of three to five separate chamber groups. They meet each week for two hours to play for each other, give feedback, and receive coaching from a chamber coach from Peabody.
Homewood United for Music
Homewood United for Music is a community of student musicians who are interested in quality performance opportunities and collaboration. They are open to all skill levels, instruments, and music genres and give members the opportunity to perform at various locations on campus.
Hopkins Oriental Music Ensemble
Hopkins Oriental Music Ensemble shares Asian culture with the Hopkins community through oriental music and provide Hopkins students with opportunities to learn about traditional Asian instruments.