Hopkins Votes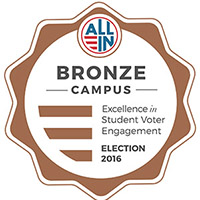 Did you know that only 18% of eligible college-aged students voted in the 2014 midterm elections? With the 2018 midterms just weeks away, JHU has joined more than 425 colleges and universities in the ALL IN Campus Democracy Challenge, which aims to increase student voter engagement nationwide.
Ready to Register?
Each state has their own deadlines for registration, some having already passed for the upcoming election. However, you may still be eligible to register for future elections. Learn more about my state's requirements.
Voting Made Easy with TurboVote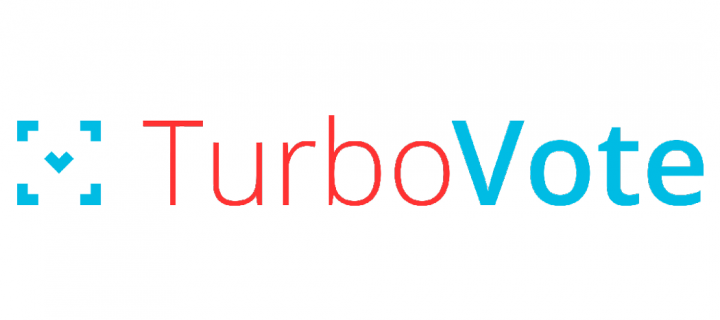 JHU has partnered with TurboVote to make it easy for students to register to vote, get election reminders, find polling locations, and receive absentee ballots all by filling out one handy online form.
What's your Voting Plan?
Election day is important so make sure you have a plan in place to cast your ballot! Consider the "who, how, when, and where" questions below so you can create a voting plan that works best for you. JHU can help you with transportation to Baltimore City polling locations too! Read more below.
Read about the Candidates
It's important to know who is on your ballot! Learn more about the candidates on your respective ballot by entering your address on either U.S. Vote Foundation, Vote411.org or BallotReady. Be informed before you cast your ballot!
How will you vote?
Determine if you are voting by absentee, or mail-in, early, or in person.

Once registered to vote, you have the option to vote with your school or home address.
When will you vote?
Do you have time between classes on Election Day when the polling locations are open?
Due to your schedule, would it be better to vote early at early voting location or mail-in your ballot prior to the election?
Early voting: Who can vote early?
Many states offer early voting but if your state does not offer early voting and you can't vote on Election Day, consider voting by absentee ballot. Read more below about casting your absentee ballot.
Where will you vote? Take a JHU Shuttle or a Lyft ride!
If you are voting in person, have you identified the closest polling location?
How will you get to your polling place?

Can you walk or do you need to take other transportation?
If you are registered in Baltimore City, you can take a shuttle from the Milton S. Eisenhower Library or take a Lyft ride! See schedules above!
AT A MOMENT WHEN DEMOCRACY IS UNDER STRAIN, IT IS MORE IMPORTANT THAN EVER THAT WE ALL USE THE VITAL SKILLS AND TOOLS—ESPECIALLY THE VOTE—TO SUSTAIN IT.

-Ronald J. Daniels, President, Johns Hopkins University
Casting an Absentee Ballot
Absentee voting allows you to vote by mail. Every U.S. state will have their own rules on absentee voting, so you it's important to know your applicable state's rules. Enter your address on either U.S. Vote Foundation or Vote411.org to learn your absentee ballot process.
Plan ahead and request one early, as state deadlines vary! You can easily request your absentee ballot through TurboVote too!
Absentee Voting in Maryland
The deadline to request an absentee ballot in Maryland depends on how you want to receive your blank ballot.
For the 2018 Primary Election, your request must be received (not just mailed) by:
Tuesday, June 19, 2018, if you want to receive your ballot by mail or fax
Friday, June 22, 2018, if you want to download your ballot from the State's website
For the 2018 General Election, your request must be received (not just mailed) by:
Tuesday, October 30, 2018, if you want to receive your ballot by mail or fax
Friday, November 2, 2018, if you want to download your ballot from the State's website
Frequently Asked Questions