2017-18 Season
Feb
17
Sun
Concert Orchestra: Bach, Haydn, & Bologne
Feb 17 @ 3:00 pm – 5:00 pm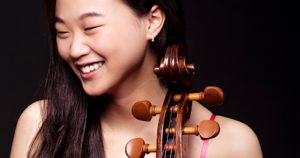 The Concert Orchestra closes its 2018-19 season with the following program:
Joseph Bologne, Chevalier de Saint-Georges: Symphony, Op. 11, No. 1, mvt. 1
C.P.E. Bach: Symphony in F Major, Wq. 183/3
Franz Joseph Haydn: Cello Concerto in C Major, mvt. 1
Isabel Won, cello, HSO Concerto Competition Runner-up
Franz Joseph Haydn: Symphony No. 83, "The Hen"
Jordan Randall Smith conducts. All Concert Orchestra performances are free, no tickets required, and held at the Bunting-Meyerhoff Interfaith Center. Small chamber music ensembles are featured at beginning of program.
Mar
9
Sat
Symphony Orchestra: Brahms Double Concerto & Stravinsky Symphony in C

@ Shriver Hall
Mar 9 @ 8:00 pm – 10:00 pm
The Symphony Orchestra's triumphant return to Shriver Hall featuring:
Franz Liszt: Hungarian Rhapsody No. 2
Igor Stravinsky: Symphony in C
Johannes Brahms: Double Concerto for Violin and Cello
Kristin Lee, violin
Thomas Mesa, cello
Jed Gaylin conducts. Shriver Hall performance features a free pre-concert talk at 7pm, one hour prior to concert. Visit the ticketing page for tickets, directions and additional information.
Mar
10
Sun
Family Concert: Beethoven, Liszt, & "Meet the Musicians"

@ Shriver Hall
Mar 10 @ 3:00 pm – 4:30 pm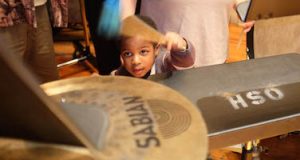 The Hopkins Symphony Family Concert returns to Shriver Hall in its 26th concert! Led by Music Director, Jed Gaylin, the family-friendly concert features selections from Liszt's Hungarian Rhapsody No. 2 and Beethoven's Consecration of the House Overture.
Following a program sure to delight, the audience is invited onstage to meet musicians and try instruments.
This is a free concert, no tickets are required. Visit the ticketing page for directions and additional information.