Graduate Student Advisory Board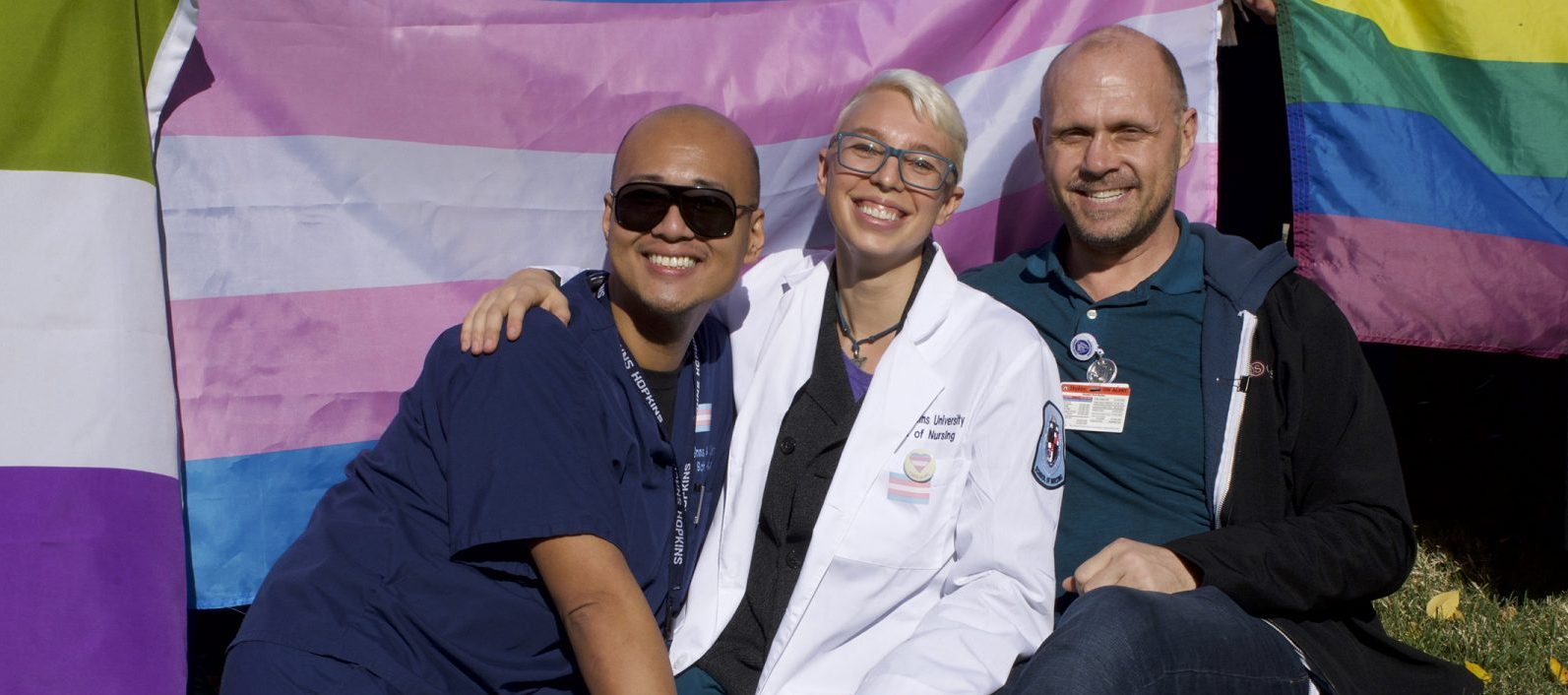 Mission
The LGBTQ Life Graduate Student Advisory board supports graduate students by identifying and addressing concerns related to sexual orientation and gender identity at Johns Hopkins University. As a board, our actions prioritize highlighting underrepresented voices, strengthening our communities, and creating sustainable change. We act on this mission through subcommittees that create broader awareness of LGBTQA individuals and the inclusion of diverse narratives.
The board is composed of self-nominated graduate students across all JHU divisions who serve terms of at least an academic year. Each board member will serve on at least one committee. Committees within the board will form each year based on the needs identified by board members and our constituents. The board meets 2-3 times each semester and once over the summer.
Committees
For Fall 2020 – Spring 2021, we anticipate forming the following committees:
Visibility: In order to highlight underrepresented voices and raise visibility, we will launch a video project that ce

lebrate

s

how our LGBTQA experiences have shaped who we are today and how we approach our lives because of it (or work here at JHU).

Committee members will solicit short video submissions from members of the JH LGBTQA community, which can be edited for use at graduate student orientations, training sessions, and other opportunities for visibility.
Education and Research: To ensure that our board has a broad awareness about the needs of our community, this committee will gather information about LGBTQA identities, student experiences at JH, national/international trends in higher education, and other relevant topics.

Committee members may

execute surveys, present existing data, and analyze information to share with stakeholders.

Committee members should also expect to cultivate working relationships with individuals and organizations with expertise about diversity, equity, and inclusion of persons identifying as LGBTQA.

Financial Advocacy: This committee works to reduce the financial barriers that may prevent underrepresented students from accessing higher education and research opportunities. Committee members will research existing funding sources for LGBTQA individuals, create an accessible platform for sharing this information, and report on gaps in funding opportunities.

Policy and Practice Recommendations: Informed by the work of the other committees, this committee is responsible for making recommendations to stakeholders about changes to institutional policy and practices that affect LGBTQA graduate students. This will include preparing reports, presenting information, and meeting with university leaders.
Resources
The Graduate Student Advisory Board has created an LGBTQ+ Scholarship and Funding Database. It contains different funding sources for everyone in academics (students, postdoctoral researchers, faculty). This database consists of the name of the funding source, the level of education it applies to (1: applies to, 0: does not apply to), any regional restrictions, and the application link. We hope you find this helpful! If you have any questions or feedback, we would love to hear from you (email: lgbtq@jhu.edu). Additionally, if you know of a scholaraship that was not covered here, we would love to add it in. In order to do that, please fill out the Google form.
Join Us
Are you interested in becoming a member of the LGBTQ Life Graduate Student Advisory Board? You can nominate yourself by emailing lgbtq@jhu.edu and letting us know about your interest. We'll follow up by sending the nomination form. Nominations are open on a rolling basis.