Peer Mentoring Program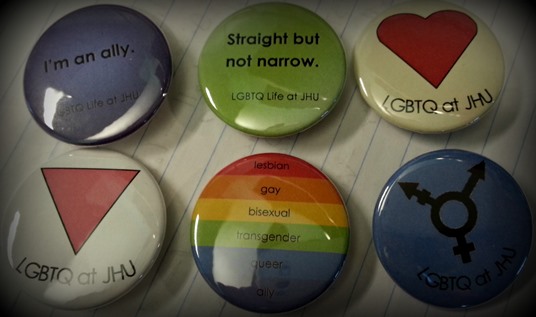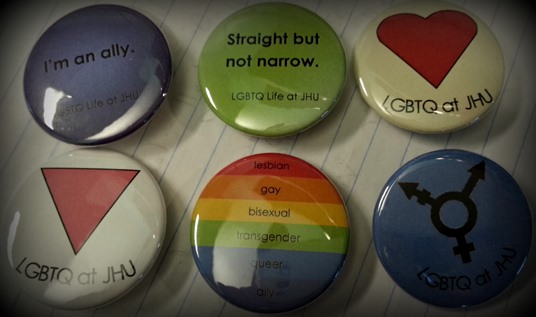 LGBTQ Life is proud to sponsor the Peer Mentoring Program. The Peer Mentoring Program provides support to students who are seeking guidance from a peer in the LGBTQ community. Our mission is to help students develop their own positive sexual orientation and gender identity through peer-to-peer mentoring. Mentors provide a safe and confidential environment for mentees to explore, question, learn, and grow. Mentees will be matched with mentors who will be most likely to understand the challenges the mentee is facing. For more information, contact LGBTQ Life at lgbtq@jhu.edu
Most of our mentor/mentee pairs are matched early in the fall semester. However, if you are interested in participating in the program at another point in the year, we invite you to fill out the form and we'll follow up to get connected with you.
---
Mentors
All mentors are JHU students who identify as LGBTQA or as an ally. Mentors are knowledgeable about coming out issues, and how they interact with race, culture, religion, gender, etc. Mentors must apply, go through an interview process, and participate in a training program before they begin mentoring. Training provides mentors with the necessary and effective skills needed to help mentees through their process.
Mentees
Any JHU student with questions about sexual orientation and/or gender identity is encouraged to apply to the program. Our aim is to support students who are questioning, coming out, or who are looking to connect with the JHU LGBTQA community. There is an application which identifies the student's specific needs and goals. This information will allow for the mentee to be matched with a mentor who can best relate to them. Information submitted on the application will be kept confidential.
---
We also encourage students to connect with the resources available at the Counseling Center and A Place to Talk (Homewood and Peabody). Other Hopkins resources are available here.