Life Design Lab at Homewood
Expand
Life Design Lab at Homewood
Welcome! The Life Design Lab at Homewood (formerly the Homewood Career Center) supports and serves all Krieger and Whiting undergraduates and masters students, regardless of post-graduate plans. Life design educators are embedded within academic departments and centers across the Whiting School of Engineering and Krieger School of Arts and Sciences, which allows students to more easily access life design programs and courses, experiential learning, and connections with alumni and employers.
Meet your Life Design Educator
Find Your Life Design Educator today!
Every undergraduate department and major has an affiliated staff member to help students find inspiration, connect with alumni and reach their post-graduate goals. Find yours and their office hours now.
Start Finding Opportunities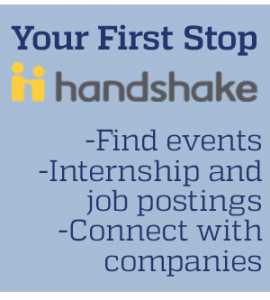 Log into Handshake Use your JHED id to get connected to companies.
Explore your Career Interests Figure out how what you like can become your full-time job with these resources
Join a Career Academy Each industry-specific academy has basic timelines to help you find your dream career.
Develop your Skills Find out how to build a resume, write a cover letter, and network to find internship and job opportunities.)
Life Design Office Hours
Peer Advisor Office Hours Spring 2020

11:00am – 2:00pm daily, Student Services Space (Wyman, 2 West)
Life Design Educator Office Hours Spring 2020
Our Life Design Educators are nested within majors and departments across both Whiting and Krieger. Find their office hours in Handshake events.