Life Design Lab at Homewood
Expand
Life Design Lab at Homewood
Welcome to Fall 2020
Although the Life Design Lab at Homewood is physically closed in accordance with the guidelines from Johns Hopkins University, the state of Maryland and the CDC due to COVID-19, we are here for you virtually.
As you navigate through this page and others within the LDL@HW website, you will find many ways to connect directly with your Life Design Educator (through frequent virtual office hours), their programming (through Handshake and our events listings) and their experience and knowledge (through fresh content published daily).
Especially during this unprecedented semester, we encourage you to engage us with your questions and requests: students, find your Life Design Educator or visit our virtual drop in hours (Mon-Fri) ; employers can reach us at our recruiting email address; and for all other inquiries, please email our main email (monitored daily).
The Life Design Lab at Homewood supports and serves all Krieger and Whiting undergraduates and masters students, regardless of post-graduate plans. Life design educators are embedded within academic departments and centers across the Whiting School of Engineering and Krieger School of Arts and Sciences, which allows students to more easily access life design programs and courses, experiential learning, and connections with alumni and employers.
Your Life Design Educator is Available
Find Your Life Design Educator today!
Every undergraduate department and major has an affiliated staff member to help students find inspiration, connect with alumni and reach their post-graduate goals. Find your LDE, and their office hours now.
Life Design Office Hours
Virtual Drop In Hours (Fall 2020)

9am-5pm Mon-Tues, 7am-5pm Wed, 11am-1pm&12pm-5pm Thurs, 9am-3pm Fri with night hours from 8pm-10pm Mon-Thurs.
Drop In
Life Design Educator Virtual Office Hours (Fall 2020)
Our Life Design Educators are nested within majors and departments across both Whiting and Krieger.
Find a Life Design Educator dedicated to you.
LDE Office Hours(in Handshake)
Explore Opportunities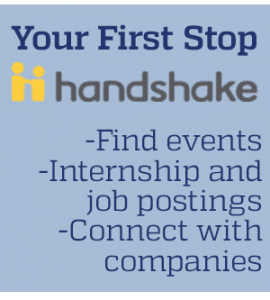 Log into Handshake Use your JHED id to get connected to companies, internships, job postings and on-campus events.
Explore your Career Interests Figure out how what you like can become your full-time job with these resources
Develop your Skills Find out how to build a resume, write a cover letter, and network to find internship and job opportunities.)
The Life Design Lab at Homewood formerly operated under the Homewood Career Center name.
We want to hear from you, so follow us on social media and let us know how you are pursuing meaningful work!