Life Design Lab at Homewood
Expand
Life Design Lab at Homewood
Connect with the Life Design Lab this Spring
Although the Life Design Lab at Homewood remains physically closed, we are here for you virtually. The LDL supports and serves all Krieger and Whiting undergraduates and masters students, regardless of post-graduate plans. Through the LDL you have access to life design programs and courses, experiential learning opportunities, and connections with alumni and employers.
During the Spring semester, we encourage you to engage us with your questions and requests. Students, find your life design educator, resource or programming below. Employers, alumni, parents and prospective students can find relevant information on their pages in the menu.
Your Life Design Educator is Available
While at Hopkins, it is likely that you will have more than one Life Design Educator supporting your exploration and growth. Start by identifying educators that align with your academics, co-curriculars and interests.
Virtual Drop-In Office Hours
Our Virtual Drop-In Office Hours provide you with the opportunity to access Life Design Educators (LDEs) in a single, consistent Zoom Room.
Find the LDE aligned with your academic department(s) or co-curricular area of interest above.
Use the calendar or daily breakdowns below to identify when to drop-in to Office Hours.
However, all of our LDEs are available to help support you, whenever you are available to drop-in. Click the red button below to drop-in.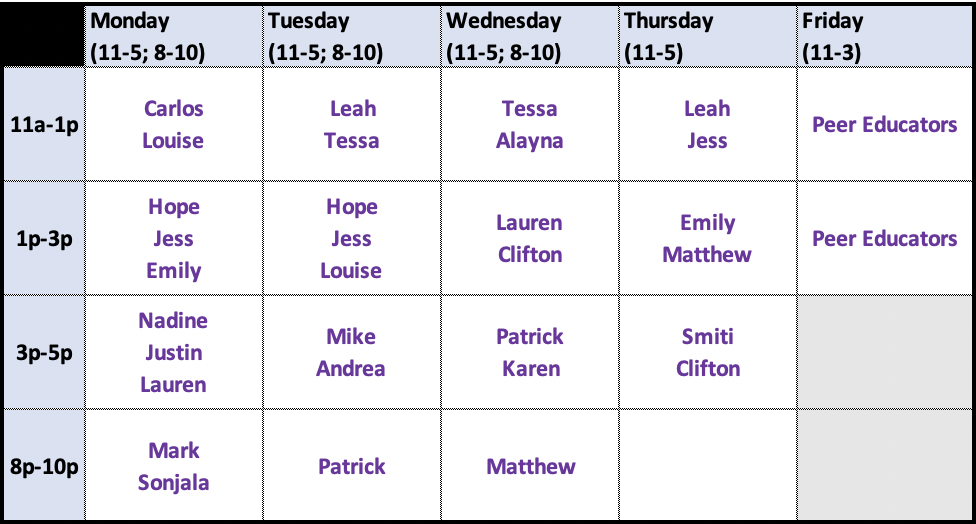 Explore Opportunities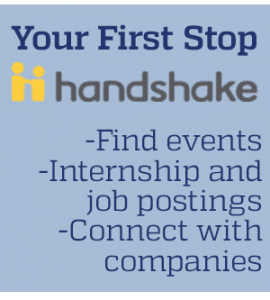 Log into Handshake Use your JHED id to get connected to companies, internships, job postings and on-campus events.
Explore your Interests Figure out how what you like can become your full-time job with these resources
Develop your Skills Find out how to build a resume, write a cover letter, and network to find internship and job opportunities.)
We want to hear from you, so follow us on social media and let us know how you are pursuing meaningful work!