Alumni Talks: Boston Scientific
Posted: May 27, 2020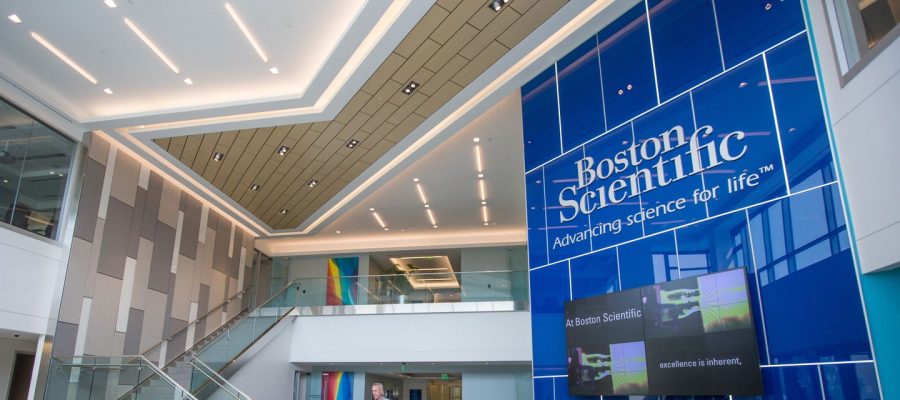 By Louise Lassalle, Life Design Educator Chem BE and Materials Science
In April, we met with a few young alumni working at Boston Scientific, a leader in the medical device industry. They shared their journey, what they have learned, and the challenges they faced in the field. Here a glimpse of what we talk about. If you want to access the video recording, send an email to llassal1@jhu.edu.
The Discussion Kicks Off
We had an interesting discussion on graduate programs (master or Ph.D.) and discussed everything from their benefits to how to apply. Brittany Reed decided to go for a master just after getting her undergraduate degree. She spoke with many people who never ended up making it back to school because they believed it would affect the quality of their social lives.
Sarah Gutbrod went back to school to get her Ph.D. after 5 years in the industry. Her experience in the industry taught her the job she wanted to have and the ones she didn't, and she directed her Ph.D. at where she wanted to be outside of it. "I looked for opportunities to keep my network with the medical device community while I was in my Ph.D., which was probably helpful coming out of it and going right back into the industry. So I liked it because it helped me sort of hone what I wanted to do within the context of my next degree." She claims.
Marton Varady worked for a manufacturing company after graduating as a mechanical engineer. There, he was introduced to the mobile medical device world and that let him down to the path of grad school. He asserts, "I got a lot more out of grad school because of the work experience."
When considering pursuing your education, either into a master or Ph.D. school, Jess Powers shared a piece of advice: "Don't just jump into a master's program because you think that it's the right thing to do for a career. Do it because you're genuinely interested in what you're going to go study and learn about".
Alumni In Their Own Words
Conor Reid

,
R&D Engineer, Biomedical engineering '17, MSE-CBID '18:
"The value of the CBID master program being kind of that crash course in medical device developments. You can establish a great network with physicians at Hopkins, around the country, and around the world through this program. [I have used this network a lot] in our current job. I would definitely see that as a value of the CBID master's program or just a master's program or graduate degree. You might be handicapping yourself when you don't need to be and if truly you're just trying to get into the medical device industry then throw your name out and see if there's anybody that is looking for some entry-level engineers. That being said, I think the CBID program was phenomenal. And one of the hardest and best years of my life and I'm truly grateful for everything that we did there, and definitely helps prepare me to be an R&D engineer at Boston Scientific."
Sarah Gutbrod, Ph.D., Principal R&D –
Cardiac Electrophysiology
, JHU BME '10:
"On my current product, I've gone to the FDA to argue and communicate our plans for regulatory pathways. I'm working on the design of the clinical trial […]. I've done some of the signal processing that actually got incorporated and some of the physical design work so you can touch many things within a single role. And you don't necessarily have to be tied to the definition or the job description on a wreck. When you do apply to a role, but go where you have your strengths and go where you can stretch two different types of roles, even within your own role."
Jess Powers, R&D Engineer Biomedical engineering '17, MSE-CBID '18:
"I think that the CBID program did a really good job of preparing you to be able to work together with your different counterparts in different functions. Be the person that goes to the customers and figure out what the user wants and needs, and translate that into an effective design. So I think that that's one of the biggest things out of the CBID program that's been able to touch my work and just making me a little bit more differentiated.
Terms To Know
Endoscopy division: focusing on digestive or respiratory clinical needs
People with these majors work there: biomedical engineers, electrical engineers, mechanical engineers, material science engineers plastics, and Polymer engineers.
Cardiac rhythm Management Division: name rhythm disorders of the heart and electrical propagation
People with these majors work there: electrical engineers, mechanical engineers, material science engineers, and software engineers.
Resources
To know more about the Medical Device Leadership Development Program at Boston scientific
To know more about CBID master program (Center for Bioengineering Innovation and Design).
If you would like to access the 30 min video presentation on Boston Scientific, send me an email llassal1@jhu.edu