Employer Spotlight: Bloomberg Engineering (Future Fest 2020)
Posted: September 23, 2020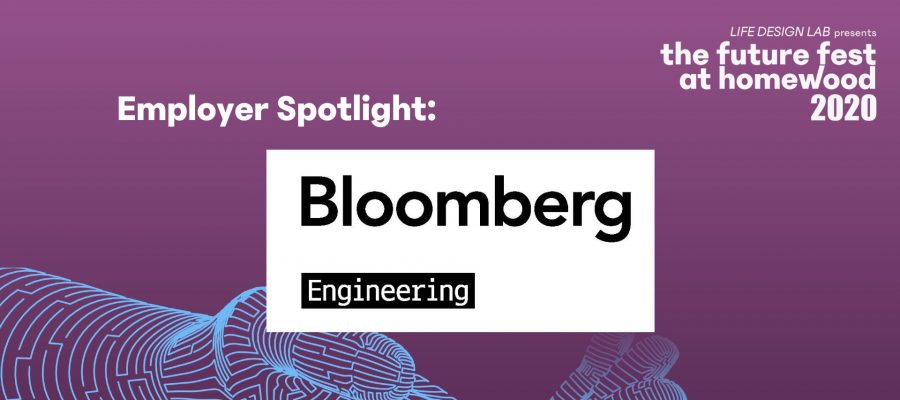 We are excited to have Bloomberg as the sponsor of our Future Fest Competition stage! Bpuzzled is an exciting and groundbreaking competition that allows students to engage in teamwork and innovation. Learn more about Bpuzzled and our friends at Bloomberg below!
What should students know about the BPuzzled competition?
Bpuzzled is a 3-hour long (virtual) competition where teams use problem-solving, creative thinking, and teamwork to solve challenging and intricate puzzles that are logical in nature, similar to those found in escape rooms. Each puzzle is themed to a location of a Bloomberg office from around the world; players race from place to place and finally arrive at the final puzzle: New York City! Your team of four can participate from anywhere you choose. The winning team will receive a Bloomberg swag kit, and an invitation to the Global BPuzzled Finals, during which you will be able to compete against the other winning teams from universities across the globe.
Why did you want to take part in Future Fest? What part of it did you find intriguing as a recruiter?
This virtual recruitment landscape is new for everyone. We've spent the past couple of weeks and months navigating this space. I was intrigued by JHU's innovative pivot to a reinvented virtual career fair in the form of 'Future Fest'. Future Fest will provide unique ways for us to engage with students – via trade shows, panels, workshops, competitions, social media, and networking sessions.
Why are you excited to engage with JHU students?
Bloomberg is deeply invested in our long-standing relationship with Johns Hopkins University. The Whiting School of Engineering students are impressive!
Do you find that virtual recruiting is an exciting challenge? Why/why not?
Totally! Historically, campus recruitment has been almost entirely in-person. It has been interesting to find new and creative ways for us to interact with students without having a physical, on-campus presence. One of the benefits of virtual recruitment that we've seen so far is its global reach. Schedules are more flexible and events are more accessible. Students can join events from the comfort of whatever location around the world in which they are located.
What piece of advice do you have for students when it comes to navigating their career fair experiences and engaging with recruiters?
Come prepared! You will have the brief, but undivided, attention of a software engineer or member of our human resources team. Be comfortable talking about the experiences listed on your resume. Understand your role and impact in each of those scenarios. Prepare thoughtful questions to show you've done your research and highlight why you are are interested in Bloomberg Engineering specifically.
We are excited to have Bloomberg as a featured employer for Future Fest 2020! To learn more about Bloomberg, be sure to sign up for their Bpuzzled Competition event and don't forget to follow their Twitter, Instagram and Linkedin!