Next Steps: Continuing to Graduate Programs
Posted: May 20, 2020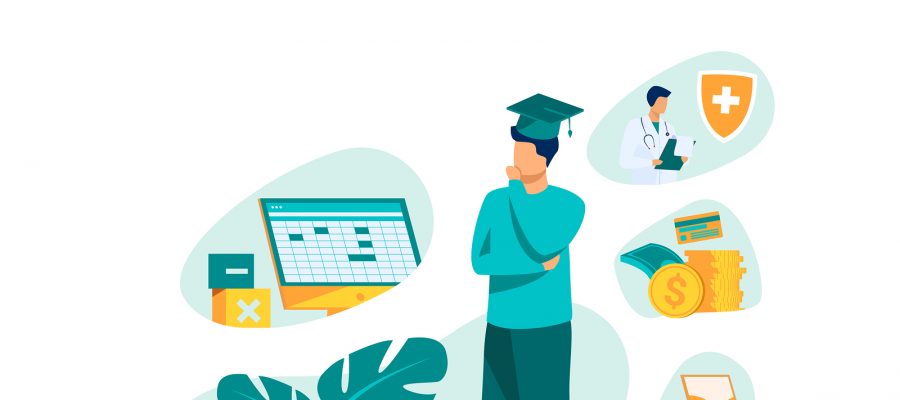 By Emily Hogan, Director of Life Design, Engineering
As we have been discussing for weeks now, many graduating seniors are facing the unexpected challenge of rethinking and reimagining their post-graduate careers. Graduates are grappling with scenarios like rescinded offers, virtual or delayed start dates, or the reality continuing a job search in a volatile market. Increasingly, students are reconsidering whether graduate school may be a fit for the immediate future; and graduate school admissions offices are all ears.
Looking Back
Historically, like after the 2008 financial crisis, when jobs are harder to find we have seen an uptick in enrollment for graduate school programs. Students opt for continued educations as a way to wait out the market and continue to build and refine their skills to make themselves a more competitive applicant in the future.
Building upon this history, Johns Hopkins University is accommodating the changing and challenging climate by allowing students to explore their passions further. Whether it's a research-based post-grad program or engaging in courses that would complement the attained bachelor's degree, the possibilities are endless when considering the pathway you wish to take.
A Few Graduate Programs For You
Graduate programs are welcoming students with open arms by extending application deadlines, offering additional rounds of admissions, waiving GRE and GMAT requirements, and (in many cases) offering additional scholarship opportunities. Within the Hopkins family, the Carey Business School is accepting MBA applicants until July 15, 2020 and waiving most standardized testing requirements for new applicants. Additionally, there is an abundance of post grad programs available to KSAS and WSE students on an international level and at discounted rates!
Let's Talk About It!
If you are a graduating student without an acceptable job offer in hand, and grad school was something you were considering for your future, it may be a good time to think about applying sooner rather than later. Not sure if graduate school is the right for you? Let us help walk you through it! Reach out on PeopleGrove and ask an alum, or drop into LDL office hours to talk more.