The Master Class Library: Engineering Majors
Posted: May 19, 2021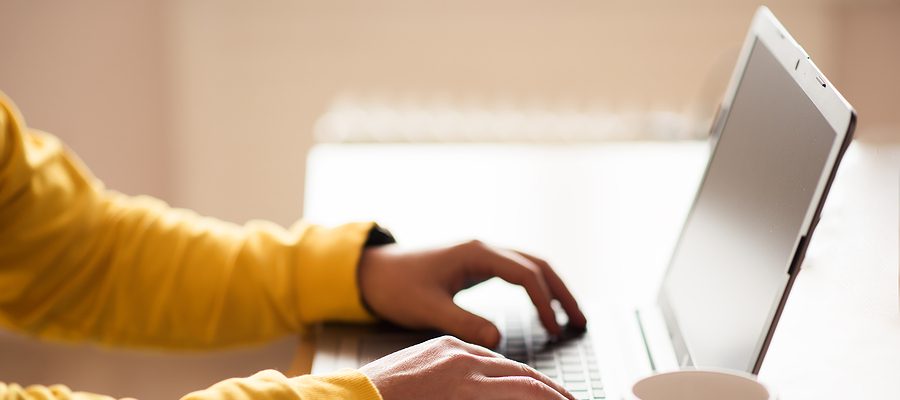 Video Content: Mark Savage, Life Design Educator for Engineering Masters Students
Video editing: Manasi Nawathe, Chem and Molecular Biology '23
Resumes
This video will walk you through the components of and steps for crafting a strong resume that reflects your skills, strengths, and experience as related to your targeted job search. It includes the purpose of a resume, sections to include, and how you might effectively develop content and format presentation. In describing your projects, research, and work–related experience, you'll incorporate strong active verbs to connote skills, nouns to describe any "tools , equipment or machinery" used, steps that describe progress, and any concluding results of your efforts to date. There are many opinions on preparing a resume; resume formats suggested in this presentation reflect the opinions of this author. Generally, these suggestions should lead you to develop a resume that will impress employers with your potential "fit" for the jobs to which you apply. The resume answers the question: "Can you do this job?" based on skills, experience, and coursework, but it is essentially an "outline" that does not provide much opportunity to reveal your personality, interests and motivations related to THIS job. That is the role of the cover letter, which answers the question "Do you want to do THIS JOB at THIS ORGANIZATION – and WHY?"
LEARNING OBJECTIVES
Understand the purpose of a resume, how it is used, and how to convey your

relevant

skills and accomplishments in

1

or

2

pages.

A successful resume

may

result in an

Interview –

a successful Interview

may

lead to a Job Offer.

Whether or not you like it, t

he

job search is a

S

ales

and Marketing

P

rocess

;

look at

your

resume

a

s

an

initial "

commercial

" that

promotes

you as

a

"

great fit

"

for

the

job.

The fields of

Research & Development

and

Sales & Marketing

, for example,

call upon

very different skillsets

;

therefore,

each require

s

a very different resume and job search approach.

Accordingly, you may need different versions if applying to widely different job functions.

Where possible, mention

any

result

s

from your hard work.

Your resume is expensive "

real estate

" –

Don't

clutter it with meaningless words/phrases, outdated information, or repetition.

Examples:

"Duties Included…"

"Responsible for…"

"…in order to…"
T

he first review of

your resume

will likely be

a

n

Applicant Tracking System

(

ATS

), a

"

robot

" programmed to

search for

key words and skills associated with

the job posting

requirements

or qualifications

.

Resumes

that "

match

" a percentage of

th

o

se

will be flagged for

further

human

review

(

roughly

10

-to-

15

-second

s

)

.

Make

your resume

"

inviting

" to read and

easy to

find

relevant

details.

Use Positioning, Capital Letters and/or Boldfacing to

"guide the reader's eye"

down the left side of your resume.
CONCLUSIONS
Hopefully, you will feel better equipped to create a quality resume that summarizes your key skills and experiences as they relate to your desired job function/s. Be sure to review, review, review your document for typos, misspellings, flow, and grammar – ask others to read and offer comments — or read it yourself backwards – carefully. Submit a copy online to VMock (see Tools to Help – below) or contact your designated Life Design Educator for further review or questions)
EXIT TICKET
Q It's OK to use the same resume for a variety of job functions across different industries.
A FALSE — A resume should address skills & experiences that fit a particular type of job.
Q Your job search is a marketing and sales campaign, and your resume is an "advertising commercial."
A TRUE – The resume is an introduction and advertisement for your skills, background and fit for a particular job function.
Q Standard "read time" for a human review and decision on your resume is typically 1-2 minutes.
A FALSE – Standard human review time is a mere 10-15 seconds, so it is important to use positioning and formatting to guide a reader's eye to important and relevant information.
TOOLS TO HELP:
Life Design Lab Resume

Guideline

s

–
PDF Document: https://studentaffairs.jhu.edu/careers/wp-content/uploads/sites/7/2018/10/guide_resumes_2018.pdf
.
Interviews
This video addresses how to prepare for, handle, and close a job or internship interview. You will learn the objectives, venues, formats, and typical questions of a job interview, with suggestions for preparation and delivery. The focus is on assessing and knowing yourself, researching the employer, and understanding the job description to describe WHY you are a great "fit" for the position within the context of the industry, the company, and its culture. The sales and marketing process that began with your resume continues through the Interview stage – the employer must be convinced that you are a strong "fit" to address its needs and to feel confident in making an offer.
Although variations and types of questions can be extensive, you will be prepared to handle the typically asked questions, as well as behavioral interview questions that can draw from thousands of scenarios. Finally, you will learn why it is important to answer behavioral interview questions with short stories using the STAR Technique rather than offering examples. Through this process, the employer can best assess your ability, your desire, and your "fit" for its needs in the job. Finally, you will want to prepare and prioritize 3-5 questions to ask towards the end of your interview – and of course, express written appreciation within 24 hours of the interview to highlight your continued strong interest and briefly address any perceived shortfalls.
LEARNING OBJECTIVES
Understand

objectives and components of the interview process.

Learn the types of interview venues and formats.

Focus on knowing yourself and your relevant experience

and skills

as

they

relate to the position

being

discussed.

Anticipate

the four questions you are likely to face in any interview.
Understand how to handle Behavioral Interview Questions

that are in

prominent use today.

Practice (out loud) answers to possible questions, using your resume as a guideline.

Understand what employers are trying to assess from your interview.
CONCLUSIONS
You should have a better idea of what to expect and how to prepare for most interview scenarios. Note that computer science applicants may also be exposed to technical interviews and/or tests focused on coding and appropriate use of various programming languages and computer tools for specific applications – these are not discussed here. Generally, you just need to know yourself, review past coursework, or practice with various online examples.
EXIT TICKET
Q In what venues might interviews typically occur?
A (Any of the Following)
Video

Tele

p

hone

Recordings
Q What are some general types of interviews?
A (Any of the Following)
Traditional

Behavioral

Technical

Case
Q List two of the four questions you are very likely to encounter in an interview?
A (Any of the Following)
Tell me about yourself?

Why are you interested in this position / this employer?

What are your strengths

as

related to this position?

What are your weaknesses

as

related to this position?
Q How might you best respond to an interview question about salary expectations?
A (Any of the Following)
Try to delay answering until you have an

offer
Give a range that spans up to

$15,000

NEVER give a

n exact

number.
TOOLS TO HELP:
Life Design Lab

Interviewing

Guideline

s

:
PDF Document: https://studentaffairs.jhu.edu/careers/wp-content/uploads/sites/7/2018/10/guide_interviewing_2018.pdf
Learn to handle Case Interview Questions (especially useful for Consulting Interviews – along with Behavioral)
Cover Letters
This video will define the cover (application) letter, its components, what to include, and how to align it with your resume. The Resume answers the question: Can You Do This Job? The Cover Letter answers the question: Do You WANT to Do This Job at THIS ORGANIZATION – and WHY? The two documents should work together to support your application.
The Cover Letter expands on your experience as described in your resume, but may take a different approach, such as how an activity or experience strengthened a skill, or how you learned and grew from an experience. Always one page, it showcases your written communication skills and provides an opportunity to showcase – more so than your resume – your personality, motivations and goals. Furthermore, the cover letter is more closely tied to the position and organization to which you're applying, so it must "appear" as if written specifically for each job: ideally, you would write a different cover letter for every job application, but you can create a template and then change a few sentences to provide a sense of uniqueness for each application – but only include the company name once or twice in the body of the letter – and remember to change it.
Paragraph by paragraph, we address how to start, how to end, and how to handle the middle one-or-two paragraphs that selectively expand upon relevant items from your resume. You will also see why you should address your letter to a specific person where possible – and how to identify possible contacts. We also suggest how to include a cover letter when the job posting does not require one. Finally, we briefly discuss a shortened version – the Cover Email.
LEARNING OBJECTIVES
Understand how your cover letter can effectively and quickly communicate your

relevant

experience, skills, and accomplishments in writ

ten form

. Learn the roles and differences between resumes and cover letters – and how they are related.

Together, these documents start the marketing and sales process that conveys your

"fit"

for

a

job.

Organize content for each paragraph –

it can be

adapt

ed

for your elevator pitch.

(see separate video)
CONCLUSIONS
Understand the role and importance of the cover letter and how it can provide a basis for your elevator pitch (see separate video). Be sure to review, review, review your cover letter for typos, misspellings, flow, and grammar.
EXIT TICKET
Q What two employer issues are addressed each by your resume and your cover letter?
A Resume: Can You Do This Job?
Cover Letter: Do you WANT to do THIS Job at THIS organization — and WHY?
Q Why is it important to make a cover letter appear to be specifically written for each employer or job application?
A You want to highlight your skills and experience as a "fit" for the specific job and communicate your enthusiasm for joining the organization. You DON'T want it to look like a form letter.
Q How can you include a cover letter when an employer does not require one, or if there is no submission place on the job application web page?
A Include it in the same document as your resume – resume first, followed by the cover letter.
Q What might you include in a Cover Email that you might not include in a cover letter?
A Links to personal websites, projects, blogs, etc. to quickly provide more access on a smart phone.
TOOLS TO HELP:
Life Design Lab

Cover Letter

Guidelines:
PDF Document: https://studentaffairs.jhu.edu/careers/wp-content/uploads/sites/7/2018/10/guide_coverletters_2018.pdf
Networking
NOTE: "Peoplegrove," which is occasionally mentioned in this video, is now called "OneHop"
This video provides perspective for connecting to people with whom you already have commonalities, otherwise known as Networking. Networking is NOT about being pushy or aggressive, forcing yourself on others, or being sales-y. It's about building a trust-based, short-or-long term relationship with others. Realize that the concept of networking with people who have similar interests or experience to yours is comparable to how you develop longer lasting friendships in your daily life. While networking is an essential part of a job search, you want to make connections before you start a job search, perhaps to learn more about a career path, a job function, an industry, or even a particular company. It is human nature to share information and advice with others, so it is best to restrict reaching out to people we don't know to asking for information and advice – not directly for help in a job search. Ask them to share their story with examples and information that can help you. However, you need to have something – preferably several things – in common with those you approach, and you want to show interest and appreciation for people who are willing to assist you.
There are creative ways to find people who share career interests – perhaps Hopkins alumni – or those who hold degrees from both Hopkins AND your undergraduate institution AND even in your major. In a reverse scenario, you might agree to chat with someone who is exploring academic programs at Hopkins and who also graduated from your undergraduate institution or high school. Why? Because in sharing a common experience, you may feel good about helping someone with whom you can relate.
You'll also learn how to leverage possible connections, directly or indirectly, using platforms such as One Hop (occasionally referred verbally in this video by its previous name "People Grove") and LinkedIn (LinkedIn has over 700-million contacts). We'll review how to conduct an Informational Interview, as well as types of events and venues that can provide a setting for conducive networking. Finally, we'll touch on how to address the all-important question, "Tell me about yourself."
LEARNING OBJECTIVES
Understand the context of Networking – what it is and what it is not.

Understand the purpose of Networking, how and when to engage, and tools t

hat can

facilitate connections.
Learn

about various

tools

that

can be used

to

connect

with

others.

Learn how to introduce yourself to people

you may not know

who

might

have information or advice that can help you

– most people feel good

a

bout

providing help or assistance to others.

Learn how to address the "

Tell me about yourself

" question.
CONCLUSIONS
Most people fear, or at least have an aversion to the concept of networking – the key is to approach people with whom you have things in common – the more commonalities, the better! There are several methods and venues to practice this concept. Do it once or twice, and the process becomes more natural. Be sure to answer the "Tell me about yourself" question with a comfortable – not a "mechanical" — response.
EXIT TICKET
Q What is the true spirit the Networking process?
A Connecting and communicating with someone of shared interests in a manner that helps another person or that allows another person to help you.
Q What are two questions you might ask in an information interview?
A (Any of the Following)
What are you

r

primary job responsibilities?

How did you first get into this line of work?

What type of professional and personal skills are needed to succeed at this type of work?

What is your typical day like?

What do you

most / least enjoy

about your work?
What advi

c

e might you have if I decide to pursue this career field?

Who else might you suggest

I

talk with

about

these issues?
Q Why is the "Tell me about yourself" question important?
A (Any of the Following)
It establishes

a

first

impression

It sets the tone

for

discussion
It allows you to position

yourself
Q What are some possible components to address in your elevator pitch?
A (Any of the Following)
1

or 2 important things about

myself ;
What is unique / special / interesting about my background or

offerings

Ending with a Question
TOOLS TO HELP:
PDF Document: https://studentaffairs.jhu.edu/careers/wp-content/uploads/sites/7/2018/09/template_networking_2018.pdf
ONE HOP (Mentoring with JHU alumni): https://onehop.jhu.edu (NOTE: One Hop = what was previously Peoplegrove)
Elevator Pitches
This short video focuses on the Elevator Pitch, a short verbal introduction of yourself. Although shorter, it is not easier to prepare than your cover letter, although it typically incorporates the same thought process for drafting your cover letter. The Elevator Pitch introduces you to someone with whom you'd like to engage within merely minutes, such as riding an elevator together for 20 stories (assume that only the two of you are present for the entire 20-floor journey).
The Elevator Pitch requires targeted content, strong editing, memorization, effective delivery – and practice, practice, practice – to appear relaxed – and not "robotic" or "mechanical." The key is to share, quickly and effectively, what makes you interesting and unique. You will learn some thoughts and ideas on how to prepare an effective Elevator Pitch that can also be used at career fairs, employer presentations, and alumni events.
LEARNING OBJECTIVES
Understand how your elevator pitch can effectively and quickly introduce yourself, your background and your unique or interesting qualities to someone

with whom

you wish to engage.

Realize this effort is also part of the marketing and sales process that might "connect" you with some

one

of current or future interest,

and

possibly related to your job search.

You can adapt content from your resume and cover letter to develop your elevator pitch.
CONCLUSIONS
Understand the role and importance for how content from your resume and cover letter can relate to the elevator pitch. Be sure to practice, practice, practice – out loud – to memorize and deliver your Elevator Pitch in a manner that is conversational and not mechanical – and practice how you can shorten it if need be.
EXIT TICKET
Q How did the Elevator Pitch get its name?
A It is based on effectively introducing yourself to someone you'd like to meet in the time it takes an elevator to travel 20 floors (less than 2 minutes)
Q What topics about yourself might you try to cover in an elevator pitch?
A Introduction, why you want to engage and what makes you interesting and unique – maybe end with a question to encourage possible follow-up.
Q What are some things to keep in mind when composing your elevator speech?
A Practice – practice – practice and make it memorable, memorize it, and prepare a smooth delivery.
TOOLS TO HELP:
How to Create an Elevator Pitch

–

With Examples

:

How to Write a Perfect Elevator Speech
https://www.thebalancecareers.com/elevator-speech-examples-and-writing-tips-2061976
---
FOR A DEEPER AND MORE DETAILED DISCUSSION ON RESUMES (17 minutes) and NETWORKING: CONNECTING WITH OTHERS (15 minutes):
Please view these professionally produced videos developed by the Whiting School of Engineering in conjunction with the Life Design Lab, and created by Mark Savage (Life Design Educator for Engineering Masters Students) and Christine Kavanagh (Associate Dean for Graduate and Postdoctoral Affairs for the Whiting School of Engineering).
---
Powerpoints to View Whenever!
PowerPoint Document: TELLING YOUR STORY
PowerPoint Document: THE U.S. JOB SEARCH