'Tis the Season for Intersession Courses (Winter 2021)
Posted: November 18, 2020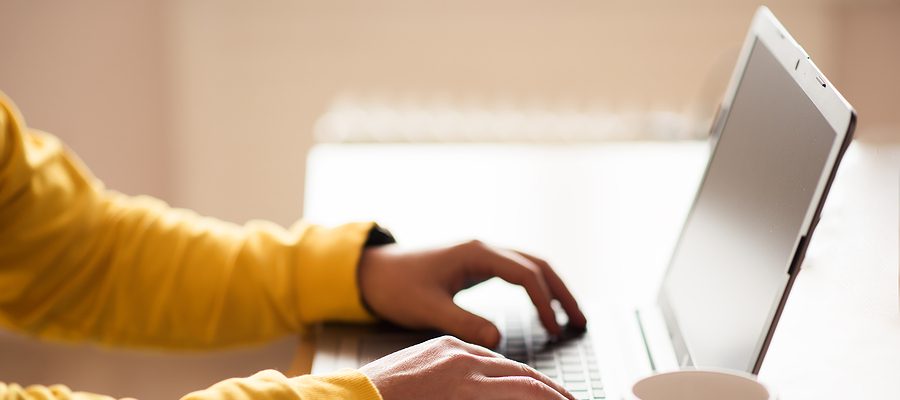 As the weather cools down, our intersession courses are ramping up! Don't miss your chance to grow and design your experiences through our winter virtual programs. This post serves as your one-stop and always updated stop for all our intersession information and updates for KSAS, Whiting and SOAR.
Please Note:
Students who were registered full-time in the fall pay no tuition cost associated with intersession.
KSAS
INTERSESSION TREK: CULTURE AND HERITAGE CAREERS IN AND BEYOND THE MUSEUM
Apply by Tues, Dec 1 @11:59pm
https://bit.ly/CultureHeritageTrek
Museums aren't the only places to launch your career in the culture and heritage sector! Discover the breadth of career directions within the field and cultivate your professional network during the inaugural "Culture and Heritage Careers in and Beyond the Museum" Intersession Trek.
During this four-day virtual career trek, you'll "visit" different kinds of organizations that are home to culture and heritage professionals, and hear from industry experts about the exciting career possibilities that each has to offer. You'll also receive support and training to help you make the most of the experience.
Required prep session: Mon, January 11, 2021 at 12:00-2:00pm ET
Trek "visits:" Tues – Thurs, January 12-14, 2021 at 12:00-1:30pm ET
Intersession Trek: Careers in Media, Marketing, and PR
Apply by Tues, Dec 1 @11:59pm
https://jhu.joinhandshake.com/jobs/4096264
Are you interested in public relations, social media marketing, advertising or media? Want to gain insight into trends and careers from industry professionals? Learn more about the ranges of roles—from the more writing-intensive to analytical—in the marketing/communications field?
Week One: January 4th – January 8th
Zoom meetings daily from 10am –noon and 1pm – 3pm EST
Hear from 8 local industry speakers (firms like Nielsen, Weber Shandwick, Bloomberg, Flywheel Digital, and Brookes Publishing)
Week Two: January 12th, 13th, and 14th
Zoom meetings daily from 10am –noon and 1pm – 4pm EST
Meet with representatives from Google, TikTok, AMC Networks, Meredith Publishing, FCB Health, and LinkedIn
January 13th – Join a virtual alumni networking reception and panel at 7pm
Don't miss this opportunity to network with key professionals (many alums) and position yourself well for a future in marketing/communications!
To apply
Interested students should submit a resume using this Handshake link.
INTERSESSION COURSE: FINDING YOUR "WHY" IN MEDICINE, AS.020.240
January 4 – January 15, 6:00 – 7:15 PM EST (Online)
Justin Lorts and Allison Smith
Often pre-med students are so focused on the how of getting into medical school that they don t take the time to reflect upon why they want to become a doctor in the first place. With so many required courses, necessary clinical and research experiences, and expected leadership and extracurricular involvement, taking the time to understand one's values and motivations is a challenge. This course
will use the methods of Life Design to help students empathize with their own experiences, connect to alumni working in medicine to better understand the broader field, and articulate their own answer to "why medicine?" so that they are not only a stronger medical school applicant, but also a more self-aware and effective future physician.
Intersession Course: From Hopkins to Health: Finding Your Fit in the Health Ecosystem, AS.020.238
January 4 – January 15, 10:30AM-11:45AM EST (Online)
Lauren Barrett and Karen Mardock
As we've seen this past year, 'health' is an all-encompassing term that stretches into many areas of the lives of individuals in communities, nations and global populations. Figuring out where one fits in the health ecosystem requires both self-reflection and exploration to understand how knowledge and roles intersect and connect to serve health needs. This course will use the processes and mindsets of Life
Design to help students explore careers in the fields of medicine, allied health, public health and healthcare.
Through the use of virtual treks, alumni visits, and experimental learning exercises and self-reflection, students will prototype possible careers and find their fit within the health ecosystem.
Intersession Course: Designing Your Sustainable Life, AS.271.125
January 4 – January 15, 11:30am-1pm EST
Smiti Nathan
This course will focus on three key areas: 1) Defining sustainability by interrogating transdisciplinary research and literature, 2) Ideating on the impact students want to have in the world, and 3) Prototyping sustainable actions students can implement in their lives. This interactive course will draw from intersectional scholarship from various disciplines while situating individual student experiences and vision for the future
INTERSESSION COURSE: The Course You Need Right Now: Stories, Service & Resilient Roots, AS.192.110
January 4 – January 15, 1:00pm – 2:15 pm
Tessa McKenzie, Life Design Educator
A balance of synchronous and asynchronous learning, this course will apply strengths-based practices in reflection, positive psychology, and life design to empower students to cultivate professional and personal resilience. Through "profiles in resilience" from alumni, employers, and campus community partners, students will build individual toolkits and networks to translate past and current challenges into life-long passion and mission-driven purpose.
Whiting
Tech and Entrepreneurship (1 credit)
January 11-15
This course will use the process and mindsets of Life Design to help students explore careers and build a network in the fields of technology and entrepreneurship, specifically in the Bay Area. Through life design classwork, guest lectures from alumni and industry experts, alumni networking opportunities, virtual employer events, and experiential learning exercises, students will work to understand their own career and professional interests and motivations, prototype possible career paths, and find their fit within the broader Bay Area tech ecosystem.
Intersession Trek: Virtual Biotech & Medical Device Trek"
January 12-13th
The Biotech and Medical Device trek will be an opportunity for students to explore the field and connect with alums from companies all around the US. Participants will get a chance to practice their networking skills while learning more about the industry.
SOAR
Design Thinking & Leadership Practice for Athletes – EN.660.234
Duration:
2 weeks, 1 credit
MTWThF, 3-4:15 pm EST
Design Thinking & Leadership Practice empowers student-athletes to actualize their leadership potential through the practical application of design thinking and leadership theories to real-life design challenges. Students will research and practice design thinking and leadership skills using actual and immersive design problems that are drawn from the athletic teams, community, and professional contexts. This class will include readings, two reflection papers, two exams, and a team-based case study prototype presentation. Areas of focus will include theory and application of the design thinking process and the use of motivation, relationships, resilience, and critical thinking in organizational development and team building.
At the end of this course, you will be able to …
Understand & apply the design thinking process in a leadership context.
Identify & nurture key skills for success on athletic teams.
Explore & create authentic leadership personas.
Identify & apply leadership skills to build high performing teams.
Master the use of design thinking exercises in leadership applications.
Embrace self-awareness & a growth mindset as a leader.
Instructors
Jennifer Baker, MEng, MBA (Director of Athletics and Recreation)
Patrick Brugh, PhD (Director of Operations, Life Design Lab)
TA: Al Lattell, MEd (Assistant Director of Athletics, Student Athlete Development)
Leadership Designed: Crafting Your Leadership Plan for Hopkins
January 4-15, 10:30am-11:45am EST
One of the most common questions I am asked during Life Design Lab office hours is "How can I be more involved? How can I demonstrate I am a leader?" Let's explore these questions together. Leadership at Hopkins is not confined to those holding a President or Vice President title in a student organization. We can lead anywhere – in the classroom, on the field, in the lab, in our student organizations generally, in our dorms, and more. Rather than being involved in many things on a surface level, let's dig deeper together to determine what leadership means to us and how we can create an intentional plan, using design thinking principles, to gain valuable skills, experiences, and connections and develop exactly how we hope to while at Hopkins. Students will be challenged to answer the question, "What experiences will serve you best?" and use these answers to design forward. We will consider how to tell our leadership stories to unlock new opportunities that are part of our leadership plans, such as internships, shadowing, research, and more. Additionally, we will practice networking with alumni to learn more about their leadership journey and apply their insights to our own plans.