Two Sense Blog: You Got the Internship – Now What?
Posted: January 12, 2021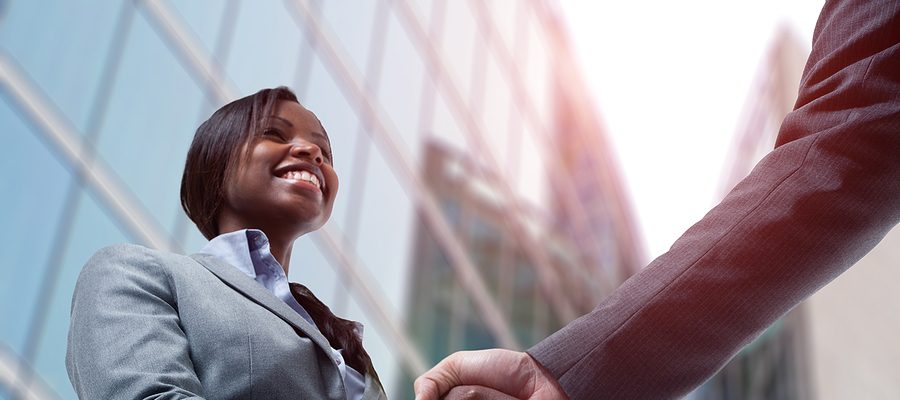 By Lauren Ralph, Class of '19 Public Health and Economics
After countless hours spent perfecting your resume, scheduling networking calls, and practicing your technical interview questions, you've accepted an internship offer! Get excited, because the job starts in…. over six months?
It seems like when you're gearing up for recruiting, you're running through pre-defined steps and cranking out each phase of the process methodically. After all that hard work, it can feel anti-climactic to sign virtual paperwork and wait for the next summer. I was definitely left asking myself, "now what?" To help you find ways to bridge the gap, I'll share a few things you can be doing between signing your offer letter and hitting the desk in the summer.
Immediately Next Steps
Make sure you actually signed the offer letter: I'm being so serious about this. In all the excitement of receiving an internship, you may miss some of the documentation – there will likely be multiple emails with multiple different attachments. To start your internship off on the correct foot, be sure you signed and returned everything sent to you and provided any additional information that was requested. Ideally, do this as soon as you have read through the papers carefully and decided to accept, in case there are any problems with submitting documents. It never hurts to send a follow-up to HR and ensure they have everything they need from you.
Send thank you notes: As soon as you've made it official, you should be informing everyone at the firm you spoke with in advance of your interviews and thanking them for any role they played in your recruitment process. Following reaching out to people at the firm you are joining, you should also reach out to everyone you connected with at other firms. Though it can feel awkward to tell people you took a job elsewhere, trust that everyone will be supportive of you. They want to see your career develop, even if it isn't with their company. Furthermore, you may seem unappreciative to not circle back. Just because you won't be working with someone the upcoming summer does not mean you won't work with them in the future. Maintain those relationships.
Decompress: The road to an internship offer is exhausting. Make sure to take time to celebrate with your friends and family and spend at least a weekend away from finance-related topics. Eat some ice cream, watch your favorite shows, and take pride in a job well done.
In the Coming Months
Utilize newfound free time productively: When I was recruiting, I found that it took up about as much time as a 3-credit class. After signing the offer letter, I suddenly had much more time on my hands. This is a great opportunity to take on a more active role in your extracurricular organizations / research and continue to enrich your resume. You never want to consider yourself or your career path "complete" – if you stop pushing, it does show and can hurt you during group placement (see below) or if you recruit elsewhere after your summer internship.
Group placement: Depending on the process used by your firm, you may or may not have been extended an offer to a specific group within the firm. If not, you'll likely have a formalized process for group placement in early 2021. You should begin thinking about which areas you can see yourself working and connecting with people in those groups sooner rather than later – this is particularly true if you're hoping to join a highly sought-after group within your firm. You'll want to have your name circulating within the group well in advance of placement day to ensure they know you have serious interest and can assess your alignment with team culture.
Maintenance of knowledge: The training you receive for your internship will cover majority of the material you need to be successful, so don't feel like you need to spend hours every night drilling your technicals. However, re-visit these topics from a bird's-eye view often. Keeping your skills fresh will make the transition to your internship much easier. In addition, continue to stay up to date on industry / market trends by reading the WSJ daily. Work on becoming fluent in the language of finance and you'll feel much more comfortable when you start your internship.
Remain professional: It probably goes without saying, but after you've accepted your internship offer you become more visible to your firm, not less. Continue to maintain the same vigilance for your social media that you did during recruiting.
Connect with other JHU students: As people make their final choices on internships, you'll begin to hear about where other students will be spending their upcoming summers. Be sure to reach out to students that will be in the same city or at the same firm. Even if you don't know each other very well, it's worth connecting so you have another point of contact for the summer. Your fellow classmates will often be your best ally and resource during the internship process.
Pay it forward: Now that you have accepted an internship offer, you'll find that classmates will want to reach out and learn more about the interview process and how you positioned yourself. It's important to pay forward the same help you received. Take the coffee chats, answer the questions, and try to be a resource. Not only is this a kind thing to do, it will also help you to stay fresh on interview questions / the market, as you help with mock interviews and offer advice.
Keep in Mind!
It's a huge accomplishment to receive a coveted internship spot and preparation over the coming months will help you convert that internship into a full-time job offer. If you continue to progress in your career journey at the same rate now as you did during recruitment, you'll find yourself in a great position for the summer. And, of course, congratulation