Two Sense: Financial Career Resume Prep for Future Fest
Posted: September 25, 2020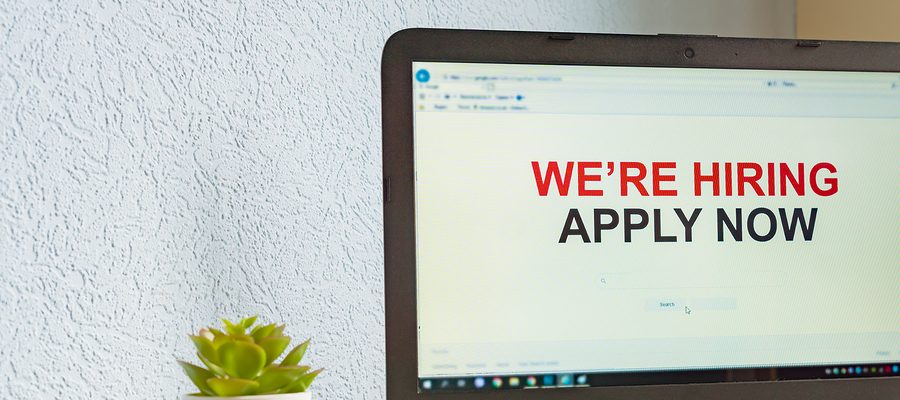 By Lauren Ralph, Public Health and Economics (JHU Class of '19)
The Life Design Lab is kicking off a four-day Future Festival that combines networking, career fairs, speakers and professional development workers. Read: so many opportunities to connect with professionals in the financial services industry and build your network! You can check out all of the fantastic content the Life Design Lab has planned on their website. In these interactions, the importance of a resume truly cannot be overstated. You have one page, and one page only, to explain why they need to bring you onto their team. To help you put your best foot forward, I'll offer some tips about how to discuss experiences and highlight skills in a way that aligns your resume with industry goals. In addition, I'll offer a few ideas for content creation, or opportunities on the Hopkins campus that will make you a stronger candidate for a finance internship.
Before we begin, it's important to discuss the "ideal finance resume." Spoiler alert: it doesn't exist. When you're just getting started on your career, a strong resume should demonstrate that you can succeed in the financial services industry, not that you already have. The more you connect with folks working in finance, the more you will see how diverse the backgrounds are. Everyone will have different passions, activities and majors on their resumes. Thus, look for the activities at JHU that will demonstrate aptitude, interest, leadership, and likeability in your resume.
With that being said, here are some ideas for activities to include on your resume and how to best highlight the skills you've gained:
The non-finance thing you are already kicking butt at
If you've invested years of your undergraduate experience in an activity you love, but it's not finance related, you don't need to drop it off your resume. The key is to write your bullet points to show how this activity still built skills/character traits that will make you successful in finance. If you worked in a medical lab, you likely developed an intense attention to detail that will serve you well as an analyst. If you volunteer by tutoring children, you've developed communication skills. If you can't think of any career-related skills you're building through the activity alone, look for ways to take your interaction with the activity to the next level. Can you take on managing the budget of your dance organization? Ultimately, anything you can do to (i) demonstrate leadership, and (ii) express tangible skills you have cultivated, will convert a non-finance activity into a strong experience. Plus, these activities show that you are a dynamic person to work with, with interests outside of just finance.
Research
Students at JHU can become de-sensitized to the prestige of a research position. However, it can be a major point of differentiation. The emphasis our university gives to undergraduate research is truly unique and can allow you to set your resume apart from students at other universities. Whether your research focuses on finance/economics or not, it is so impressive to be driving an academic field forward. You will demonstrate your ability to meet deadlines, manage expectations, work in a team, and conduct rigorous analysis. This is an area your peers at other universities may not have a chance to cultivate, so do not neglect the opportunities JHU affords.
Finance-Specific Organizations
It is not necessary for your entire resume to be dedicated to finance activities, but your interviewer may be concerned if you do not demonstrate any interest in the industry. Even one organization will give you something to speak to and add credibility to your pursuit of a career in finance. If you haven't had a chance to join a finance-specific organization, consider getting involved with one on the list below:
Women in Business – empowering women to become leaders in business fields
Smart Women Securities at JHU – national organization dedicated to empowering women in finance and investments
Hopkins Student Enterprises – provides students from all different disciplines with real-world entrepreneurial and leadership experience
Marshal Salant Student Investment Team – student value investing team managing a $250,000+ stock portfolio
Alpha Kappa Psi: professional, co-ed business fraternity
Cross-Disciplinary Environments at JHU
Outside of the traditional JHU classroom, there are many departments and staff members dedicated to helping you realize your full potential. These groups host workshops and conferences, hold intercession classes, offer grants and scholarships for entrepreneurs – the list goes on and on. If you've gained experiences through one of these offices, you may consider adding it to your resume. If not, I highly recommend you poke around their websites and see if they have an opportunity that would be a good fit for you in the future. (Insider tip: staff at these departments tend to know just about everything going on at JHU – if they don't have what you are looking for, they can probably connect you with the person that does).
Center for Leadership Education: The CLE offers numerous academic and experiential programs for professional development, such as the JHU Business Plan Competition and speed networking sessions.
FastForward U: Student entrepreneurs at all stages of conceptualization are offered training, space, and funding through Fastforward U. They have amazing design spaces and host events to connect student with a business plan to the resources they need to make their vision become reality.
Student Leadership and Involvement: While you may know them as the people helping all student-run organizations function, they also have so many student leadership development opportunities. For example, they offer first and second-year leadership seminars in conjunction with the CLE. You can also look into becoming a student leadership consultant to help other JHU students build inclusive and engaging organizations.
Cultural/Diversity Organizations
Organizations that help you connect with your own identity have a tremendous amount of value, but I'll specifically note the ways they make you a better candidate for a finance internship. First, you will cultivate and demonstrate pride, self-awareness, advocacy, and identity. These aren't just nice words – they're legitimate skills that make you a better employee and leader in a work place. Furthermore, joining an organization focused on your identity highlights the unique perspective you can bring to the table. Finally, these can be fantastic networks to tap into in the future for mentorship and networking opportunities.
On-campus Job
Everyone knows that working as an undergraduate student is difficult, and including this experience on your resume shows future employers that you've honed your time management skills, as well as learned the value of managing your own money. Depending on the role you have, you may be able to connect your employment specifically to the job you want post-college. Similar to the comments made in point one, look for opportunities to hone the skills needed for a finance internship and continue to drive home tangible skills in the bullet points of your resume.
Sorority/Fraternity
The amount of attention you want to give this in your resume depends on several factors. If you're in a business fraternity or hold a significant leadership role in your organization, this may occupy a good amount of space on your resume. If you're like me and mostly joined your organization to get a break from stress, not take on more responsibility, you might just place this activity under "interests." That being said, these organizations have huge alumni communities across the country and I believe any opportunity to connect with the person viewing your resume is worth including.
Academic Honor Society
My general rule is to include these accolades near your GPA and say nothing further, unless this group has regularly scheduled programming that you attend or plan. For example, if you took served on the board of a major-specific honor society, you should emphasize this experience. If it was an award you received, there is no need to go further than listing the title.
I hope this list helped spark your imagination regarding all the experiences you can highlight on your resume and share at the upcoming Life Design Future Festival! Or, additional activities you might get involved with to add more content to your resume in the future. There may not be a secret formula for "the perfect finance resume" but the ingredients can all be found at JHU. Remember that although specific skills and character traits lead to a successful career in finance, they can be developed through so many different paths. The most important thing to do is include activities that ignite your passion and that you can speak to in an engaging manner. When you exit the room after your interview or a coffee chat, personality will always be the most impactful and memorable component of your resume.