Nonprofit & Government
The Nonprofit and Government Academy is for students committed to issues including policy, security, environmental stewardship, and advocacy through employment with the government or domestic/international nonprofits. This academy hosts two separate Career Weeks, and our network includes professionals from the CIA, Teach for America, Center for American Progress, United Way, think tanks, and more, and helps students navigate complex but worthwhile paths to success.
Getting Started in Nonprofit and Government
PDF Document: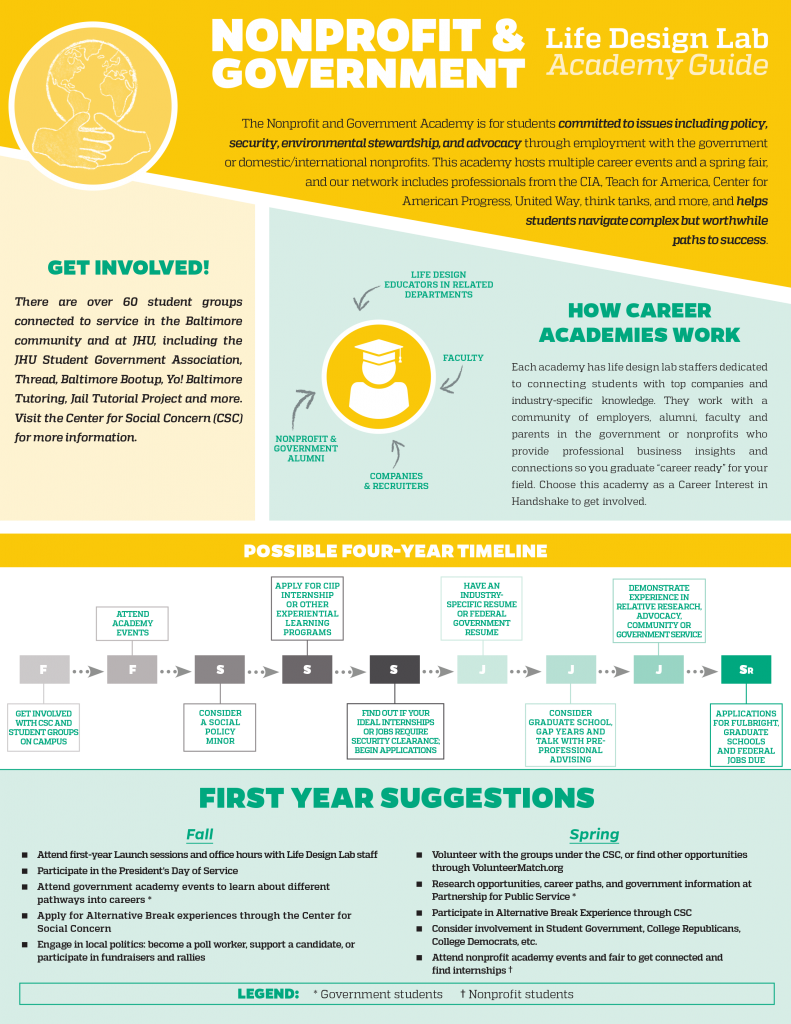 This guide gives you a basic guideline for what you should do in your freshman, sophomore, junior and senior year to be on track for a fulfilling career in federal or state government, nonprofits, community service, advocacy, think tanks and more. Every student's career path will be different, and it's important to realize that students interested in government may want to get involved in their freshman and sophomore years. Students from both sides of this academy will benefit heavily from experience and networking to help get a foot in the door. The best way to keep up is to attend Nonprofit and Government events and employer sessions. PDF Document: Download the guide here.
Who is a Nonprofit and Government Student?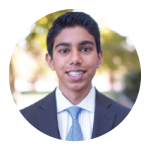 Sonak Kolar
KSAS '20
International Studies, Financial Economics minor
Sonak leads a team of student consultants under Students Consulting for Nonprofit Organizations and is Vice President of Outreach and Portfolio Management for Mashal L Salant Investment Team.
"My primary interests lie in the intersection of the private and public sector, specifically using sustainable and innovative business practices to create a more habitable, equitable earth."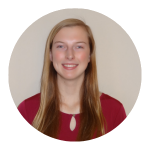 Kristen Nixon
WSE '20
Chemical & Biomolecular Engineering, minor in Entrepreneurship & Management
Kristen interned at Ashoka and founded the social enterprise Arts Gives.
"If you choose to sacrifice your short-term study time to invest in your long-term well-being, that's actually good for your productivity for the long run."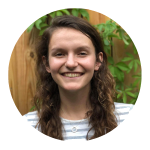 Celine Shanosky
KSAS '19
Public Health, English
Celine has interned for the Affordable Housing Institute, Central Baltimore Partnership, and Strong City Baltimore Community Center.
"I was able to get really up close and personal with how a nonprofit works. I helped write grants and manage grant programs, and that was really valuable."