Multicultural Leadership Council
The Multicultural Leadership Council (MLC) is a council of student body that oversees 35+ culturally-based undergraduate student organizations at Johns Hopkins University. The MLC seeks to increase visibility of these organizations, explore identity development and cultural growth, and foster an inclusive sense of community. Through monthly meetings, leaders come together as a way to engage with each other and further develop their leadership as it relates to their cultural identities. The executive board serves as a resource to all groups within MLC through relationship building, cross-cultural collaboration efforts, and providing grants.
The MLC meets once a month, on the first Wednesday of every month from 6–8 p.m. The Executive Board meets every other Wednesday from 6–8 p.m.
For more information, please contact the MLC at themlcjhu@gmail.com.
Executive Board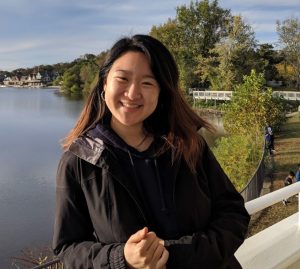 Alisha Chen
President
Hometown: Williamsport, PA
Summer 2020: Interning for a healthcare consulting firm, journaling and reading
Plans for fall: Getting to know more cultural organizations through IAC and MLC and push for more advocacy related efforts!