Employment Opportunities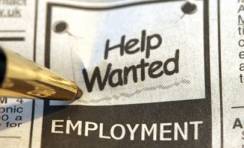 The Center for Diversity & Inclusion is always looking for responsible and dedicated students to promote the center and become a part of our team. Positions include front desk support, building managers, and office interns. Please check our website frequently for possible employment and leadership opportunities. All applicants will be required to fill out a PDF Document: job application. There is one universal application, please complete application with interest in position(s) desired. We are currently hiring for positions in the Fall. Please read the job descriptions thoroughly before applying.
Position Descriptions
D&I Front Desk Assistant
The Center for Diversity & Inclusion (D&I) is open Monday through Thursday from 8:30am-11pm, Friday from 8:30am-7pm and Saturday-Sunday from 12pm-12am. The D&I front desk assistants report directly to the Administrative Manager and D&I Building Managers. Their responsibilities are as follows:
Answering phone calls, taking messages, greeting visitors
Light maintenance of facility
Tour guides for the center
Clerical responsibilities and other duties as assigned.
---
D&I Building Manager
The D&I Building Manager will report directly to the Administrative Manager. Their direct responsibilities include:
Assisting in the management of the D&I front desk staff. Assist in training the front desk staff on the duties and tasks associated with the center
Fulfill front desk duty hours
Open and close the center on weekends (Friday, Saturday, Sunday) for the front desk staff
Fulfill shifts when emergency issues occur with front desk staff
---
OMA Intern
The Office of Multicultural Affairs (OMA) seeks to employ responsible individuals who exemplify the mission of the office to assist the professional staff in the implementation of OMA's programs and services. Interns report directly to OMA Staff and their specific duties include:
Assistance in planning, implementing and evaluating annual OMA events
Assistance with management of OMA's primary academic support, peer mentoring and diversity education programs
Attend meetings/trainings when appropriate
Assist the OMA Program Coordinator in developing on-going programs in the MASC
Creating, editing and/or monitoring correspondence
Report writing
Data collection and analysis
Other duties as assigned
Requirements and Qualifications include:
Be a full-time Johns Hopkins student with a 2.75 cumulative GPA or higher
Available to work 10-20 hours per week (with flexibility around the student's schedule)
Demonstrated familiarity with technology – particularly social media and web applications, as well as MS Word and Excel
Strong organizational skills, excellent oral and written communication with attention to detail, strong interpersonal skills, and experience working with individuals from diverse backgrounds.
Able to make independent decisions when warranted and work as part of a team
Applicants must submit a cover letter, resume and 3 references.
Cover letter should address the following: your interest in working for the center & OMA; past experiences that qualify your employment; your thoughts on responsibility, time management, and diversity as it pertains to the position and the center/office.