Before You Arrive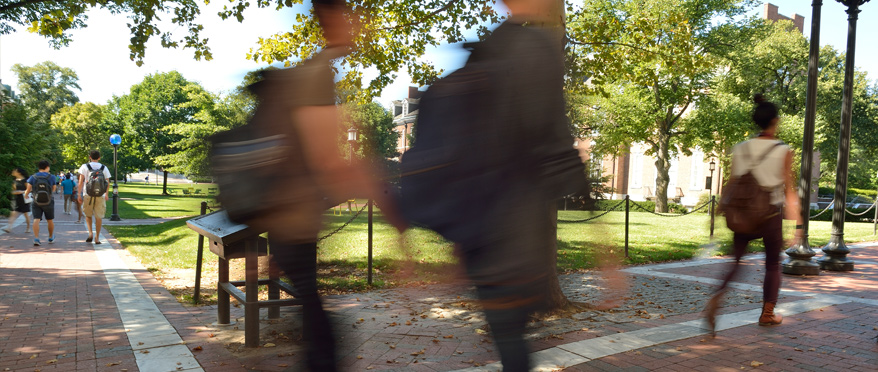 Wondering what you need to know in order to prepare for your arrival to campus in August? Be sure to review the items on this page and review the rest of the Orientation and First-Year Experience website for important information and updates.
New Student Portal
The New Student Portal is your "one stop shop" for university resources and all tasks that must be completed prior to your arrival in August. The portal, which contains a To-Do List, various resource tabs, and other important items, can be accessed via my.jhu.edu beginning early April.
Weekly Summer Newsletters
Weekly newsletters are sent via email over the course of the summer beginning in mid-May. These newsletters will include general updates and reminders about upcoming deadlines, along with information and resources that you will need in order to prepare for your arrival in August.
Academic Guide
Be on the lookout for the First-Year Academic Guide mailed to your permanent address starting in early June.
Course Registration
Course registration begins Tuesday, July 3, 2018. Be sure to fill out your advising profile (found in the New Student Portal) prior to registration. The advising profile will be available in April. Feel free to contact your academic advisor with questions.
Common Read
Each year, JHU selects a book for the Common Read experience for new students at the university. Copies will be mailed home over the summer!
Class Banner Competition
Class banners are a tradition dating back to 1881. You may have seen them hanging in the Milton S. Eisenhower Library over the years. Leave a lasting legacy on Hopkins by designing your class banner! Learn more about the class banner competition on the Alumni Association website.
Summer Send-Off Parties
The Johns Hopkins Parents Programs & Giving Office is throwing a party in your honor! Attend a casual Student Send-off party to meet other incoming students and their parents, current students, local alumni, and staff. Sign up to attend a Summer Send-Off party near you.
Pre-Orientation Programs
There are several Pre-Orientation programs offered for incoming students during the week prior to New Student Orientation in August. Check out our Pre-Orientation program options. We hope you consider applying!
Move-In
New student Move-In will take place Friday, August 24 and Saturday, August 25.The date that students are able to move into their residence hall is dependent on their housing assignment, which they will receive in late July. Further details can be found on the Move-In page.