New Student Orientation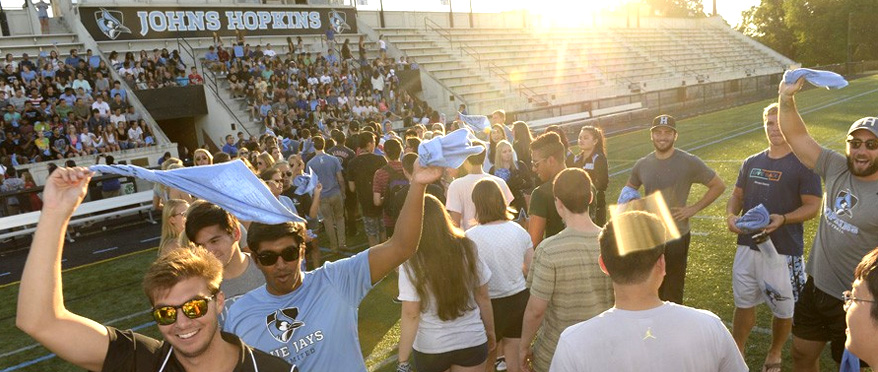 Guidebook for New Student Orientation
Whether you're a first-year student, a transfer student, or a parent/family member, the Orientation & First-Year Experience team will help you settle into Homewood by providing information about campus resources and ways to get engaged in your new community.
First-Year Students
New Student Orientation is a five-day program in August that will leave you prepared and excited to begin your first year. With the assistance of a First Year Mentor, students will get an overview of academics, student life, and what it takes to make a smooth transition to college.
New Student Orientation will be held from Saturday, August 26 through Wednesday, August 30, 2017. Fall semester classes begin on Thursday, August 31, 2017.
Transfer Students
If you are a transfer student, you will be able to move in on Thursday, August 24, 2017, and will have a separate orientation program that begins in on Friday, August 25, 2017. Stay tuned for more details.
International Students
The Office of International Services will host an orientation program for international students. International students should soon be receiving information from OIS regarding their arrival and this orientation program. Following the international orientation program, students will then participate in the larger New Student Orientation program from the evening of Saturday, August 26 through Wednesday, August 30.
Parents and Families
Orientation Program Schedules
Below are the schedules for our Parent and Family Orientation programs. Please note that each schedule is specific to the program that you plan on attending based on your student's move-in date.
What are some good Baltimore restaurants in the area?
Baltimore is a cornucopia of culinary delight! Check out Baltimore Magazine's Top 50 Restaurants for some searchable suggestions.