New Student Orientation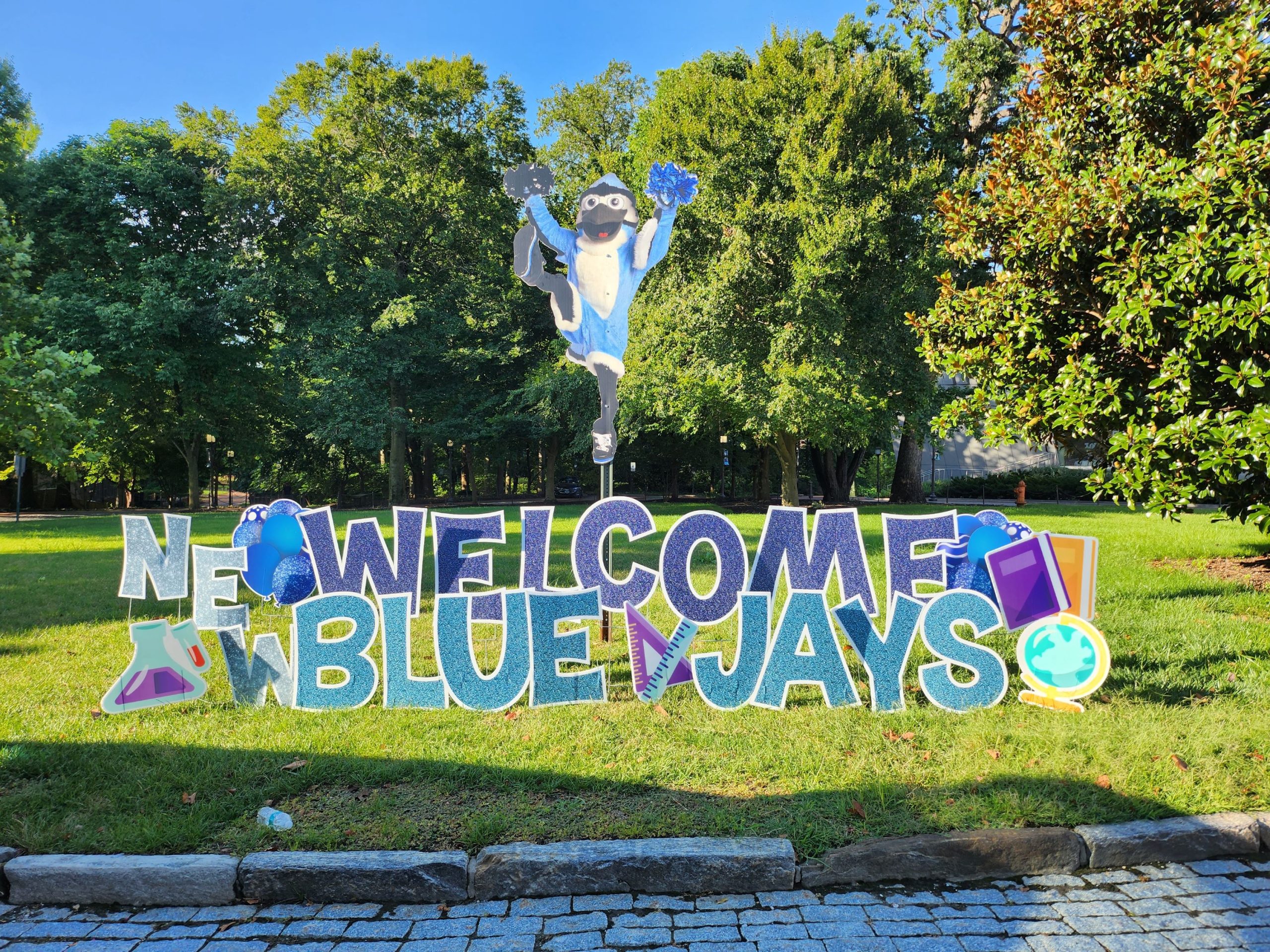 Whether you're a first-year student, a transfer student, parent, or family member, the Orientation & First-Year Experience team wants to help you transition smoothly into the Blue Jay Community. In addition to implementing orientation programming, we provide information and university resources leading up to your first day of classes and throughout your first year at Hopkins.
Fall 2024 Important Move-In Dates
Fall 2024 Move-In Dates
Pre-Orientation – COMING SOON
International Student Move-In – COMING SOON
First-Year Student and Transfer Student Move-In – COMING SOON
August 2024 Important New Student Orientation Information
New Student Orientation Information
New Student Orientation is a multi-day program for all new students (first-year, international, and transfer students) in August that will leave you feeling prepared and excited to begin your first year at Hopkins. With the leadership of a First-Year Mentor, students will get an overview of academics, student life, the Hopkins and Baltimore community, and what it takes to make a smooth transition to college.
Participation in all New Student Orientation sessions is REQUIRED of all incoming students, unless a fall student-athlete is excused for a varsity sport practice or game by their coach.
2024 New Student Orientation will take place TBD
2024 New Student Convocation TBD
2024 First Day of Classes is on Monday, August 26.
Check back soon for 2024 New Student Orientation Schedule
In the meantime, PDF Document: check out the 2023 Orientation Schedule to get a preview of what to expect next August!
For incoming students, we encourage you to download the Hopkins Groups app to stay current on all the happenings on the Homewood campus including New student Orientation!

2023 Summer Webinar Series
Date
Program
June 13, 2023 at 7 P.M. EDT
Off-Campus Housing Information Session for Transfer Students
Join the off-campus housing staff for an informative webinar about navigating off-campus housing. From understanding your lease, exploring your housing options, and ensuring safety, we will cover all the topics you need to find the perfect home for you in Baltimore. Whether you prefer an apartment, shared housing, or renting a room, we'll provide strategies for finding the best fit for your needs and preferences.

View Recording

July 13, 2023 at 7 P.M. EDT
Ask Us Anything The "Ask Me Anything" webinar will offer incoming first-year students the opportunity to ask upperclassmen any questions they may have about transitioning into their first year at JHU. A panel of JHU 's First-Year Mentors, otherwise known as FYMs, will be present to share their knowledge about the campus and their unique experiences at JHU. All incoming freshmen are encouraged to attend!

View Recording

July 20, 2023 at 7 P.M. EDT
Pre-Health Planning at Hopkins
Join Pre-Professional Advising to learn more about what it means to be a pre-med or pre-health student at Johns Hopkins University. This program will introduce you to the resources available to you as a student on the pre-health track.

View Recording

July 27, 2023 at 7 P.M. EDT
Getting Started in Undergraduate Research
Join the Hopkins Office of Undergraduate Research (HOUR) as they share resources and information on how to find research opportunities.

View Recording

August 3, 2023 at 7 P.M. EDT
Pre-Law Advising at Hopkins Join Pre-Professional Advising to learn the resources and services available to pre-law students at Johns Hopkins University.

View Recording