Academic Services
Posted: January 29, 2018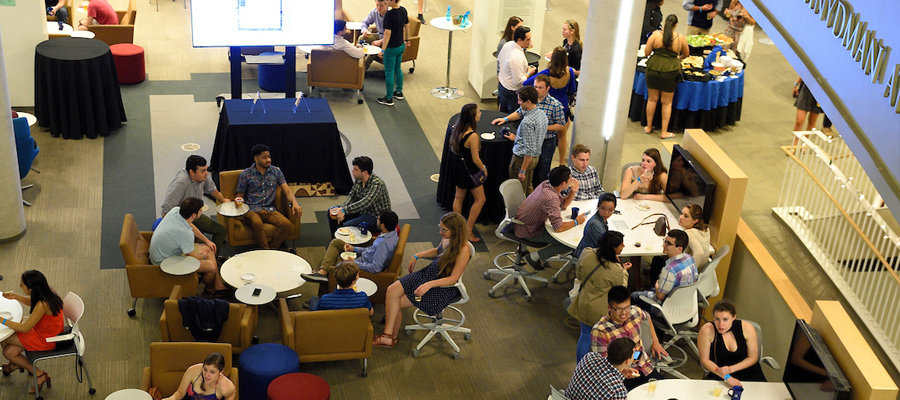 Learning Den
We have many resources to support your students' academic success. Please encourage your Blue Jay to engage with them.
The Learning Den is busy organizing the spring 2018 tutor schedule! The program will run from Sunday through Thursday and will start on February 5 and end on May 4. The program is supporting 27 courses this semester with the hopes to add a few more. Probability and Statistics for the Life Sciences will be a newly supported course this semester. Students are encouraged to make appointments through the myJH portal. We are open to any and all feedback that can be directed to tutoring@jhu.edu!
Study Consulting
The Study Consulting Program helps undergraduate students strengthen their academic skills, adjust to the increased demands of college, or fulfill their potential. Since its launch in 1985, the program has consistently helped dedicated and hard-working students improve their academic standing.
Study consulting pairs undergraduate students with an accomplished senior or graduate student who serves as a consultant. The student-consultant pair meets for one hour every week and works on universal academic skills such as:
Time management
Organization
Note taking
Writing papers
Heavy reading loads
Text anxiety
Test preparation
Where to study
Self-discipline
"Backward planning"
Study skills
PILOT Learning
PILOT is a peer-led team learning program that organizes small study groups that meet on a weekly basis to collaboratively work on faculty-developed problem-sets. Trained student leaders facilitate the meetings to help students understand and apply information learned each week in class.
PILOT aims to help students make a smooth transition to college life both academically and socially. For the Spring 2018 semester, PILOT will support the following courses: