A Welcome Message To Blue Jay Families
Posted: July 24, 2019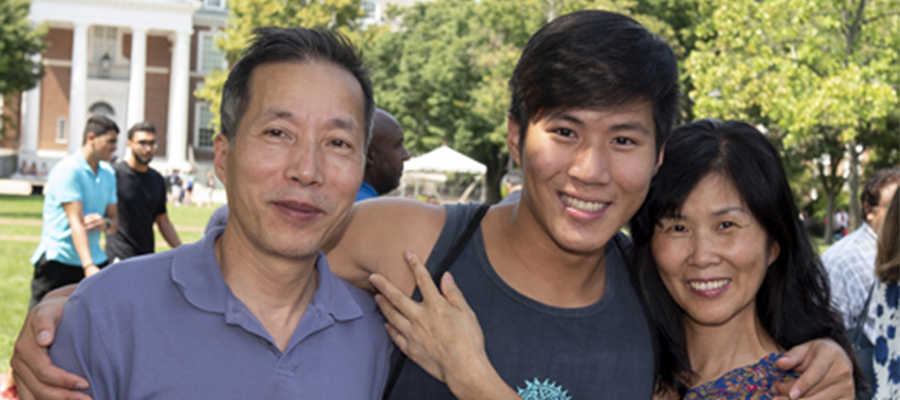 Welcome, Blue Jay Families of the Class of 2023 and welcome back to our returning families! This electronic communication, produced monthly by our office of Parent and Family Relations, acts as an important resource to keep your family informed so that you can better support your student. To view previous editions of this newsletter, as well as the most up to date resources for our parent and family community, please visit the Blue Jay Families website.

Note: This monthly communication is different from the weekly newsletters that are being sent to our 2023 Blue Jay Families this summer to help them prepare for New Student Orientation.
We have a wonderful semester planned. Mark your calendars as Family Weekend is October 25-27, 2019! We are extremely excited about the opportunities being planned for you and your family. Please visit our Family Weekend website to view the complete schedule of events as well as information on parking and hotel accommodations. Please note that some programs during Family Weekend require registration. It is important that you register so that we can properly plan for your family.
There are several opportunities for our Blue Jay Families to engage and volunteer throughout the year. For example, you may consider becoming a Blue Jay Family Ambassador. As an ambassador, you support JHU by volunteering your time to help with campus events and outreach activities in the surrounding area and in your home community. You may also serve as a contact person for other families who have questions about the Blue Jay Family experience. Ambassadors develop strong connections to JHU and relationships with fellow Blue Jay Families. Join one of our Ambassador committees today! Please visit our Blue Jay Family Ambassador page to learn more and sign up.
Parents can also play an instrumental role providing experiential opportunities for Blue Jays through the Parents Internship Network. Can you or your company sponsor a future summer internship? If the answer is yes, please contact parents@jhu.edu today! Help us build a diverse and robust inventory of internship postings in partnership with the Homewood Life Design Lab.
Additionally, families can choose to serve on the Hopkins Parents Council, a 60+ member advisory and leadership group. HPC members philanthropically support the priorities of the Vice Provost for Student Affairs through the Hopkins Parents Fund. Parents Council efforts improve the Homewood Student Experience for all Blue Jays. Contact parents@jhu.edu to discuss how you would like to engage.
Lastly, if you are interested in sharing your experience of transitioning your student to college, we want to hear from you! Sharing your story helps to supports other Blue Jay Families in their journey. Please email us at bluejayfamilies@jhu.edu or call 410-516-7355 for more information.
All the best!
Kesha Williams
Director of Parent and Family Relations