Family Weekend 2021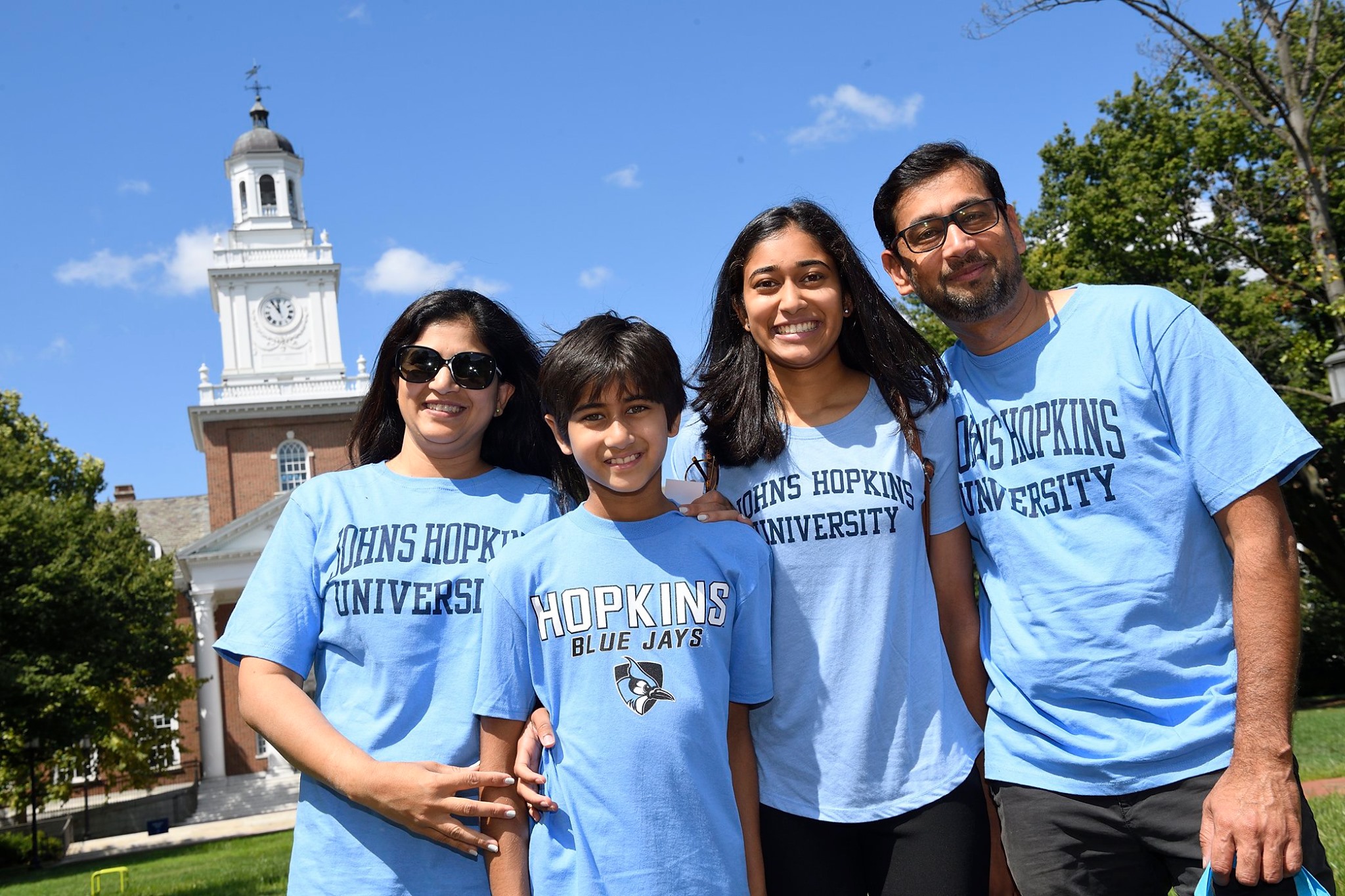 Family Weekend is October 15–17, 2021
Family Weekend is an annual tradition designed to deepen the connection that family members have to the Hopkins community. We invite you to join us this year for a unique in-person experience!
The goals for Family Weekend are for Blue Jay Families to spend time with their Blue Jay, meet other family members, and most importantly, to enjoy access to the Hopkins campus community on your own time with the people you love.
The Blue Jay Family Photo Tribute Contest
Thank you to all the Blue Jay Families who sent in photos to the contest and showcased their Hopkins spirit for Family Weekend 2021. Click here to watch the video.
Essential information you should know before you arrive
Lodging Information
There is plenty of lodging available in Baltimore. Please book your lodging at your preference. A list of hotels is available on the Admissions website.
Things to do in Baltimore
Blue Jay Families – get excited! The city of Baltimore has many places to eat and a plethora of activities to participate in. Here is our lPDF Document: ist of things to do and places to eat in Baltimore.
For all you Blue Jay Families who are sports fans, we have plenty of Hopkins Sports for you this weekend. You can find a complete list of them here.
Parking and Transportation
For more information about parking, please view the Homewood campus parking map.
Additionally, you can use the free TransLoc app on your mobile device to view the Blue Jay Shuttle routes and track the shuttles.