Blue Jay Shuttle Gets a Lyft
Posted: January 29, 2018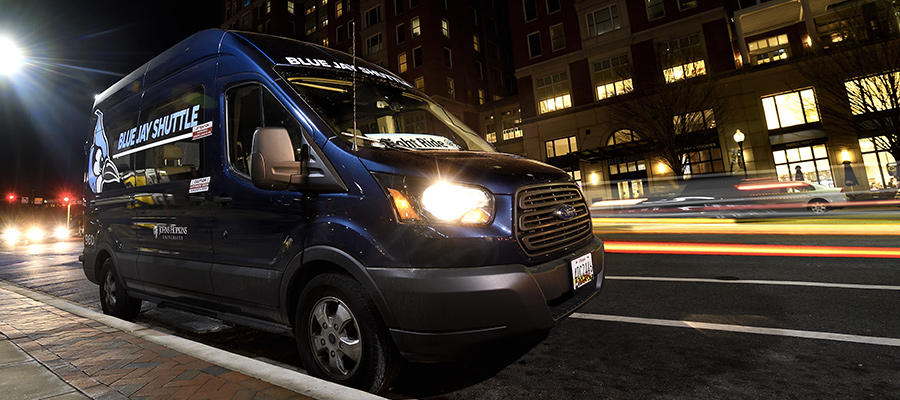 The popular ride-hailing service Lyft is now part of the university's Blue Jay Shuttle Night Ride on Fridays and Saturdays after 5:30 p.m.
Partnering with Lyft will shorten wait times for JHU shuttles during peak weekend hours. Students requesting a Night Ride may be picked up by a Lyft vehicle rather than a university-owned shuttle van.
Like the Night Ride shuttle, there's no cost to students, and transportation is arranged through the TransLoc Rider app or by calling 410-516-8700.
If demand spikes on Friday and Saturday nights and wait times rise above 10 minutes, Transportation Services will call Lyft. A university dispatcher may ask if a rider will accept a ride from Lyft rather than a university shuttle. If the answer is yes, the dispatcher will send a Lyft driver directly to a student for a point-to-point ride within the JHU shuttle service area. Riders will be notified by text message when their Lyft vehicles arrive.
In addition to its contract with Lyft, the university has expanded the Blue Jay Shuttle fleet to a dozen vans and added the drivers needed to have all 12 on the street seven nights a week.