Family Weekend October 5-7, 2018
Posted: April 2, 2018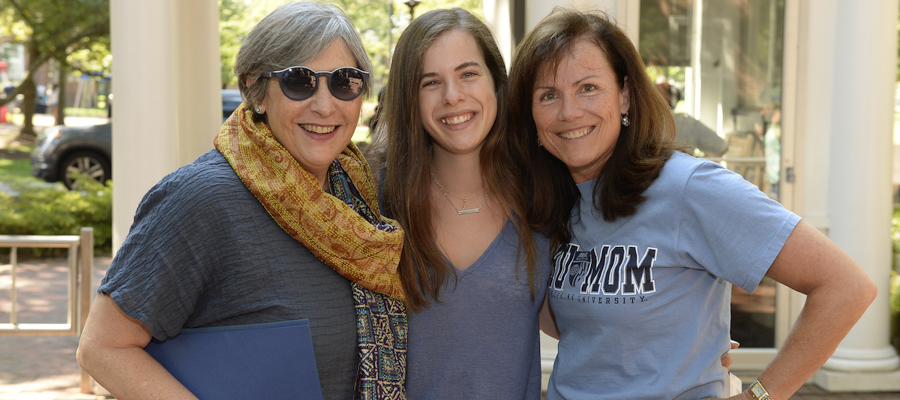 Attention, Blue Jay Families! Family Weekend is October 5-7, 2018! Come to Family Weekend for opportunities to connect with your student and the Hopkins community! There will be activities and programs that showcase the university all weekend. Most importantly, we want you to be able to experience Hopkins just like your student does.
This year the Parent and Family Relations office is working hard to collaborate with many offices across campus with the hopes of providing diverse programming, from opportunities to visit departments to being able to volunteer in a service project. Families can sit in on lectures from our faculty and appreciate the city of Baltimore by joining a bus tour—and so much more!
For the most recent details and information please continue to visit our Annual Events page and don't forget to make your hotel reservations! View a list of hotels that partner with Hopkins and make sure to inform them you are coming for Family Weekend.
A tentative schedule should be up on the website at the beginning of summer.