President's Parents Roundtable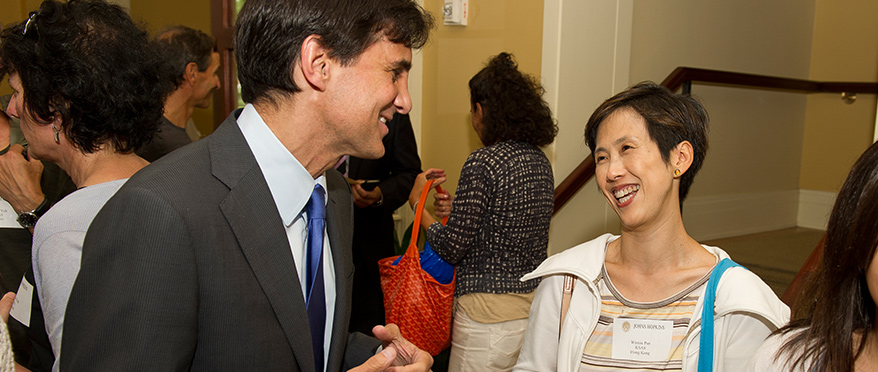 The President's Parents Roundtable consists of a small group of families who live in the United States and abroad who serve as trusted, special advisors to JHU's president and his leadership team. The Roundtable meets twice a year. At the fall meeting on the Homewood campus, families receive an insider perspective on JHU, and consult with President Daniels and campus leaders on timely issues related to the undergraduate student experience. At the spring meeting, held in New York City, Roundtable members receive university updates and meet with a guest speaker of interest. The president also meets with families individually and collectively throughout the year to discuss how to advance the university's mission.
President's Parents Roundtable members are asked to:
Support the Hopkins Parents Fund with an annual gift at the Parents Leadership Circle – President Level.
Attend the fall (on campus) and spring (in New York City) meetings.
Host on-campus events and local receptions in your home region.
Engage with students and alumni.
Be an advocate for JHU in your home community.
Serve on additional advisory boards, as requested.
Contacts