Hopkins Parents Council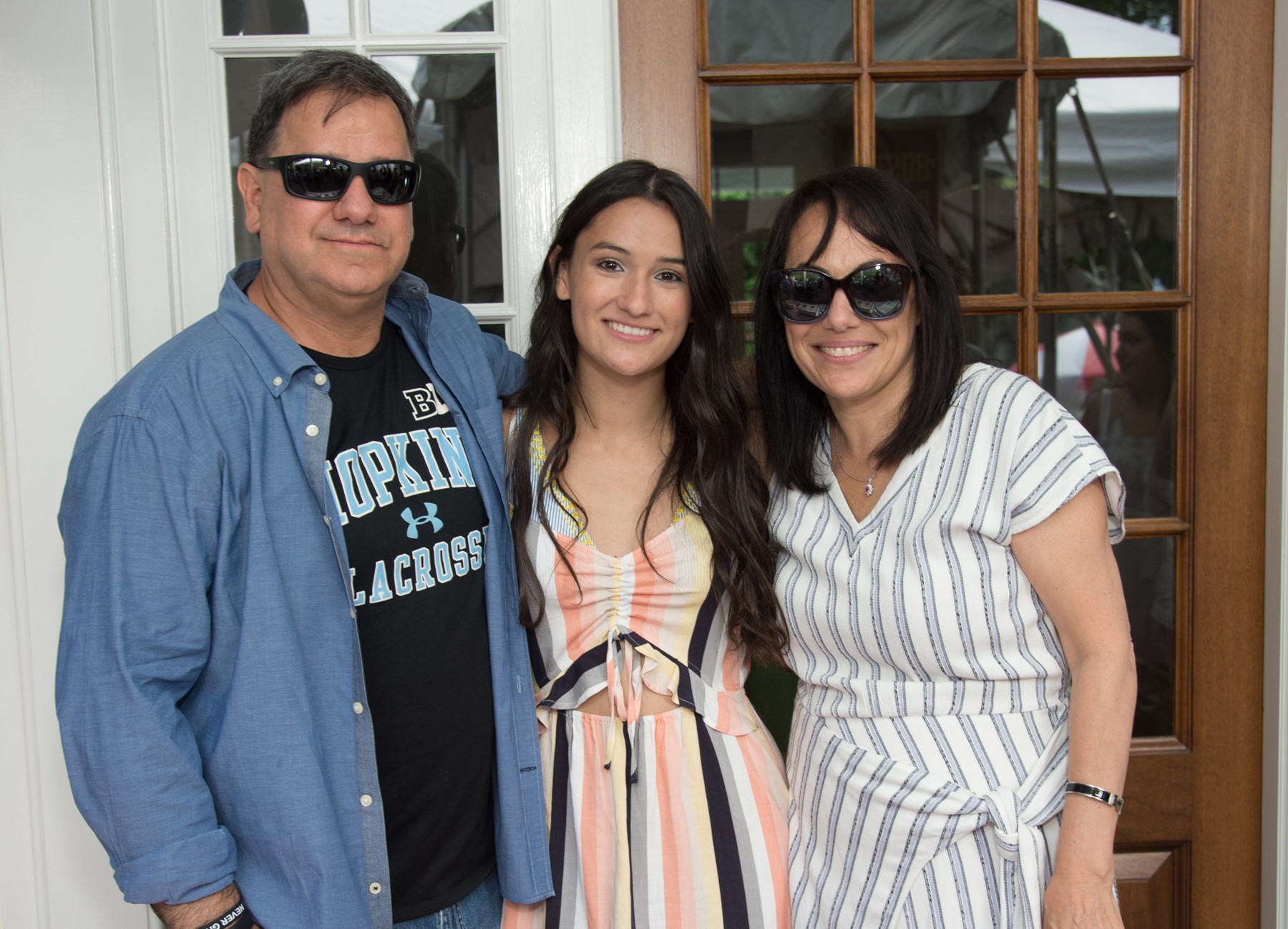 2021-22
Ellis and Rose Rinaldi P'23, Greenwich, CT
A Message from the Chairs
After an extraordinarily difficult year for so many, we find ourselves very excited to lead the family volunteer and giving efforts for Johns Hopkins University. Whether you are new Class of 2025 parents or like us- seasoned Blue Jay parents with our daughter, Lorraine, entering her third year as a KSAS student, we want you to know that parents are highly valued and important members of the Hopkins family!
The Parents Programs and Giving office and the Hopkins Parents Council are here to assist and partner with you on your family's extraordinary journey. We encourage you to fully integrate into the university community and get involved to create and enrich your own parallel Hopkins experience. We suggest:
As fellow parents, we share a common interest in wanting the best and most rewarding Hopkins experience for all Blue Jays. Your impactful support and participation will ensure that happens. We look forward to meeting you whether in person or virtually and partnering to make this academic year the very best it can be.
– Ellis and Rose
Class of 2022
Alan Pardee and Sally Morris, P'22, New York, NY
Class of 2023
Jeff and Helen Camp, P'23, Vero Beach, FL
Ellis and Rose Rinaldi, P'23, Greenwich, CT

Class of 2024
TBD
Class of 2025
TBD
2021–22
Manuel Abdala and Alexandra Arata P'18, P'20, P'22, Potomac, MD
Eric Aboaf and Cheryl Whaley P'25, New York, NY
Misbah and Hind Ahdab P'15, P'22, Chevy Chase, MD
Lauri Benton '88, P'22, Redmond, WA
David Berkey '89 And Eleanor Lacey P'24, Menlo Park, CA
David and Mary Boroughs P'22, Houston, TX
Jeff and Helen Camp P'23, Vero Beach, FL
Scott and Lisa Capps P'25, Santa Ana, CA
John and Elizabeth Dowd P'24, Brookline, MA
Betsy Ferguson P'24, Westfield, NJ
Ward and Carol Glassmeyer P'23, Darien, CT
Tim and Yvette Karman P'25, Santa Barbara, CA
Anton and Robin Katz P'23, New York, NY
Robert Kenet and Stephanie Seligman P'22, New York, NY
David and Tina Kind P'22, Winter Park, FL
Chet and Alison Kronenberg P'24, Beverly Hill, CA
Steve and Jeannie Madreperla P'25, Summit, NJ
Derek and Jennifer Malmberg P'24, Juniper, FL
Terry and Gail Maytin P'23, Wyckoff, NJ
Michael and Irina Merport P'22, Sharon, MA
Beejadi Mukunda and Deepa Rao P'24, Cleveland, OH
Jeffrey Naiman and Majorie Fox P'25, Summit, NJ
Alan Pardee and Sally Morris P'22, New York, NY
Scott and Terry Pavlak P'22, Watchung, NJ
Jih-Ping Peng and Ashley Chao P'24, Saratoga, CA
John and Carolyn Petite P'24, Saint Louis, MO
Amr Razzak and Jane Hsiao P'25, Los Altos, CA
Peter and Meme Scherr, P'22, San Francisco, CA
Manny and Alex Vera P'22, Miami, FL
Xiaotian Zhu and Erin Xie P'22, Newton, MA
The Hopkins Parents Council has paved the way for us to network with other Blue Jay Families. The work of the HPC provides students with an array of extracurricular activities, ways to build camaraderie, develop skills outside of the classroom, and get a break from their busy academic lives. How could we not want to be a part of that?
– Steve Vitcov and Ruby Ghadially P'17
Parents Programs and Giving Contacts