HopReach is here to help your student navigate JHU
Posted: January 29, 2018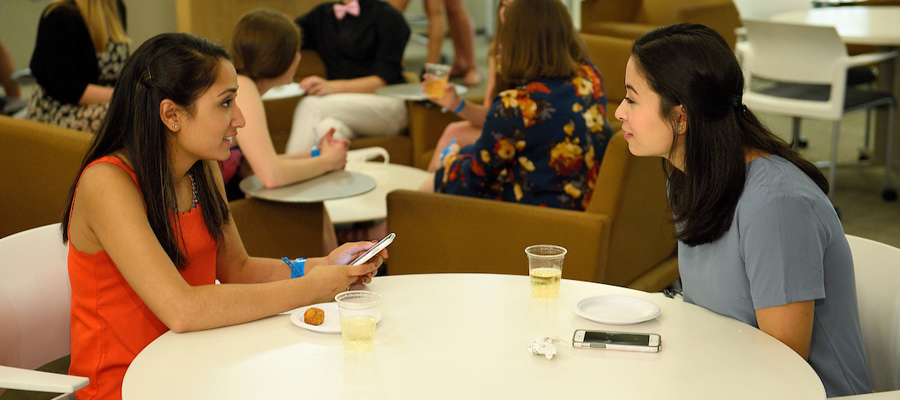 The case management staff is committed to assisting undergraduate students in successfully navigating the Johns Hopkins University-Homewood campus. Our goal is to help students manage physical and mental health concerns, personal and family emergencies, financial issues, and other obstacles that may arise during their college experience.
With that in mind, case managers provide one-on-one support, including interventions, advocacy, referrals and follow-up services for students who are experiencing significant difficulties related to mental health, physical health, family emergencies and/or other areas of concern in order to help students thrive during their undergraduate careers.
While the case management team is highly invested in the provision of resources and information to help students navigate University systems and policies, and assist students in making connections with other faculty, staff, and offices that can collaborate with them to make sure their needs are met our primary concern is assisting your student in prioritizing their well being and academic success. We also encourage students to develop self-advocacy skills that prepare them for involvement in the larger community and life beyond college.
In short, case management is a great resource to further empower your student's ability to succeed at Hopkins. Please keep in mind that we work with on-campus partners such as the Counseling Center, Student Health and Wellness Center, Student Disability Services, Academic Advising, and, as such, the importance of encouraging your students to seek out these services first will better facilitate our efforts to work towards the best outcomes for you and your student.
If you have any questions or would like to report a concern about your student, please do not hesitate to contact us by phone 410-516-8208, or feel free to fill out one of our public referral form and a member of our team will reach out to you. For more general information about Case Management, please visit the Office of the Dean of Student Life website.