January Spotlight on JHU Campus Safety and Security
Posted: January 9, 2018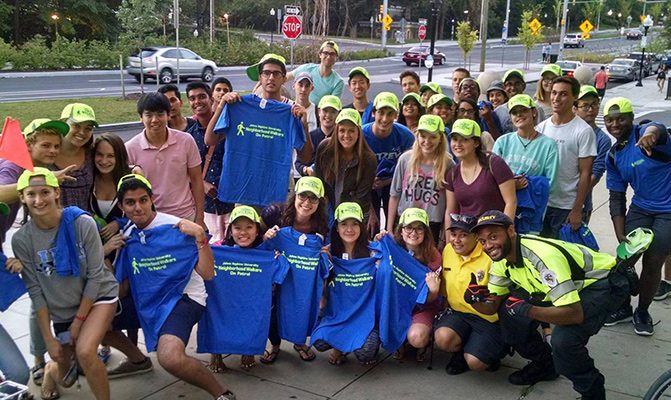 The safety of each member of the JHU community is our top priority. The Office of Campus Safety and Security operates 24 hours a day, 365 days a year. Not only do we have a large force of campus police officers, Allied Universal Security Guards and off-duty Baltimore Police Officers patrolling on and around campus, we also offer many services and programs to enhance the safety of our community.
Our officers can be seen patrolling on and around campus on foot, segways, T-3 Chariots, golf carts and by auto.  We are a service orientated department and our officers are always on the ready to assist students with questions, safety escorts and transports if necessary. We have 115 Blue Light Emergency Phones and 445 CCTV cameras on around campus. The Blue Light Phones connect students with our emergency communications center with a press of a single button. The dispatcher will immediately know the caller's location and send help. Our emergency communications center can also summon assistance from Baltimore City Police and Fire Departments when needed.
We also employ a Campus Emergency Notification System that includes broadcasting emergency notifications through speakers across campus when necessary as well as sending alerts via email and texts.
Campus Security offers a host of other services including a Lost and Found, Bicycle Registration and free Home Security Inspections, Hopkins Neighborhood Walkers on Patrol, the LiveSafe Campus Safety App and more.  Check out our website at for the full story on JHU Campus Safety & Security, or follow us on Facebook @jhusafety or twitter @jhusecurity.