Leaving the nest 2019
Posted: November 28, 2018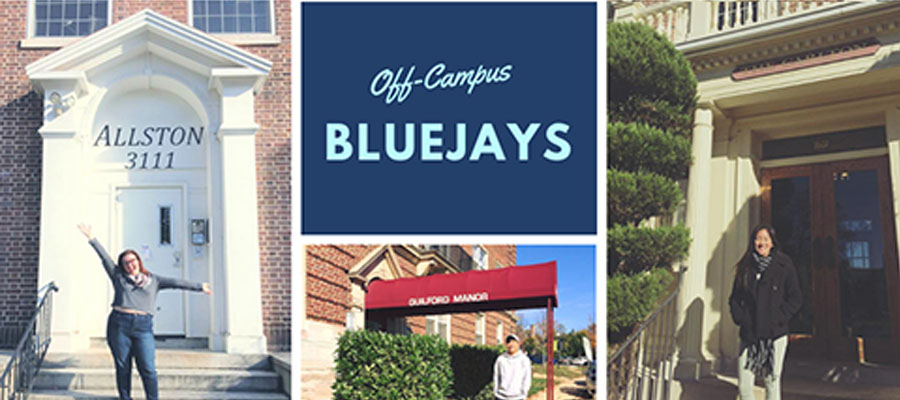 As the season changes, thoughts begin to turn towards finding housing off-campus for second-year students. Students, along with their families, have many questions about this process and the Off-Campus Housing Office has provided some tips to help.
Stay informed – Students and families are encouraged to reach out to the Off-Campus Housing Office with any questions or concerns. In addition, there will be several events during the spring semester designed to help students understand their options and the process of securing an apartment or home. Events include the Off-Campus Information Session on February 7 and the Spring Off-Campus Housing Fair on February 19.
Plan ahead and frame expectations – With our popular study abroad program, students may be away for their spring or fall semester or they may have a summer internship here in Baltimore. Both of these scenarios will alter housing needs and may affect when a student may want to start their lease. Families should begin to have conversations around lease options, cost, location, and future plans.
See before your sign – Students are highly encouraged to tour an apartment community or rowhome prior to signing a lease. Ask them to send pictures of the home or apartment if you are unable to visit. Students interested in living in a rowhome are able to have a representative from Campus Safety and Security tour the home with them as part of their off-campus home inspection service.
Being a guarantor – Most students will need a guarantor to secure an apartment or a rowhome off-campus. This will typically require the designated person to be a part of the application process, submit to a credit check, and be financially responsible for the unit should the student be unable to make the monthly rental payments or installments. In some cases of multi-shared units, one person may be asked to guarantee the entire unit.
Understanding the lease – It is very important for students to read and understand the lease terms they and/or a family member are committing to. Students should be aware of the lease start date, move-in specifics, rent amount/monthly due date, utilities, renters' insurance (if required), and renewal processes/procedures.We welcome you to visit the Off-Campus Housing website and utilize the many services available. The Off-Campus Housing office is available Monday through Friday, 8:30 a.m.–5:00 p.m.