Meet the Staff
Whitney White
Director of Parent and Family Relations
Whitney joined Homewood Student Affairs in October 2016. As Director of Parent and Family Relations, she enjoys supporting family members as they help their student navigate the many aspects of the university experience. Whitney previously worked with parents and families at the University of California, Santa Barbara. She also has experience with a variety of student affairs services, including new student orientation, academic support, academic advising, and the registrar.
Whitney is an alum of Kansas State University, where she earned her M.S. in Academic Advising. She also earned a Bachelor of Arts in Journalism and Mass Communication from the University of North Carolina, Chapel Hill. Outside of work, she enjoys spending time with her family, including her two young children who keep her very busy.
Whitney can be reached at 410-516-7355 or wwhite19@jhu.edu.
Carol Lorton
Director of Parents Programs and Giving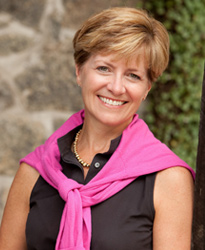 Carol has directed the Parents Programs and Giving office on the Homewood campus since February 2009. Parents Programs and Giving, a division of Development and Alumni Relations, facilitates strong engagement and philanthropic support from the undergraduate parent and family community. Carol previously directed similar programs in Texas and Michigan before coming to JHU.
Carol earned her Master of Liberal Arts from Southern Methodist University. She also holds a Bachelor of Science in Marketing-Management from St. Joseph's University in Philadelphia. Carol has sent two children off to college, so she is very familiar with the transition and the university parent experience.
Carol can be reached at 410-516-3416 or clorton1@jhu.edu.