Newsletters, Webinars and Online Resources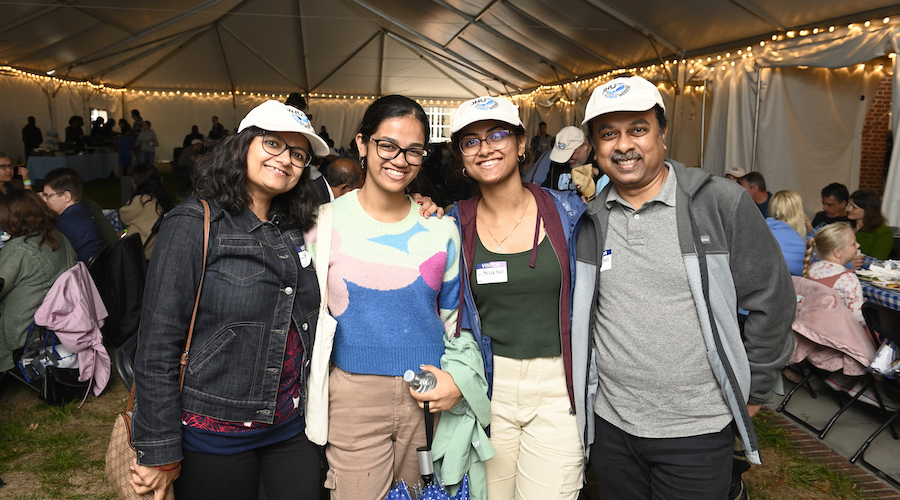 Stay on top of the latest news, events, resources, and happenings at JHU.
Publications
Parent and Family Guide
The JHU Parent and Family Guide is released each year for incoming families and provides a broad overview of the campus and relevant campus and community resources.
Newsletters
The Blue Jay Family Flyer is published monthly and provides well-timed updates on student life, academic support services, family events, involvement opportunities, and much more. Family members listed in the Student Information System (SIS) will automatically receive newsletters and email communication at the email addresses provided by your student.
Only your student may add or update your email address in the Student Information System (SIS).
Social Media
"Like" us on Facebook and watch for updates on JHU happenings, events, and approaching deadlines.

Webinars
The Blue Jay Family series are monthly webinars developed to help current Blue Jay Families support their Jay while at Hopkins. Once scheduled, webinars will appear below with the registration link. Once complete, the webinar recordings will be available below.
Date
Program
Wednesday,
September 13,
7:00 pm EST
Ask Me Anything Webinar
Please Join us to hear about the JHU experience from current students and Hopkins families perspective, including accessing resources, ways to support your student from afar, and how to get involved. Attendees will have the opportunity to ask the panelists questions.

View Recording





Wednesday,
October 11,
7:00 pm EDT
Student Affairs Leadership Round Table
The purpose of the webinar is to connect families and Student Affairs leadership for an opportunity to hear the plans and goals leadership has set for the university and allow families to ask questions on the student experience.

View Recording





Wednesday,
October 18,
7:00 pm EDT
FLI Compass: Summer Jobs, Research and Internship Opportunities
Please join us as we share information regarding summer jobs, research, and internship opportunities for students. In this session, we will discuss the importance of summer internships to student self-discovery and how we offer scholarships through the Life Design Lab (LDL) to support participation in summer opportunities. Our goal is for families to walk away from the session with increased knowledge and tools to best support their student as they begin the application process to pursue summer opportunities.

View Recording





Wednesday,
November 15,
7:00 pm EST
Managing Stress
Representatives from the Counseling Center and Office of Health Promotion and Well-Being will provide ideas and tools to support and assist your students through mid terms and as they enter into finals.

View Recording





View Slides (PDF)




Wednesday,
December 6,
7:00 pm EST
FLI Compass- What to Expect During Winter Break Please join us to engage with a panel of FLI students, staff, and parents on what to anticipate during the winter break and firsthand experiences in supporting and connecting with students during this extended time when students often return home. FLI students frequently share that their families are a primary source of support; and yet, winter break can be a challenging experience to navigate for families and students. At times, students return home with new and different experiences, boundaries, and expectations after some time away at college. In this session, our panelists will share how to make the most out of the winter break as a time of rest and reconnection to support students midway through the academic year.


Register



Wednesday,
December 13,
7:00 pm EST
Off Campus Housing Webinar
Join us as staff members from the Off-Campus Housing Office present an informative webinar about finding off-campus housing for second-year students. Representatives will discuss the different options available, the leasing process, and strategies for parents and families as they support their students' process of securing housing for their junior year.

Register




Contact Us
We encourage you to contact the Office of Family Engagement with questions or concerns. Please email us at bluejayfamilies@jhu.edu
If you are interested in making a gift to JHU, visit Hopkins Parents Fund, or email Parents Programs and Giving
Other Resources